CarTots.com Partners With National Forest Foundation To Plant Trees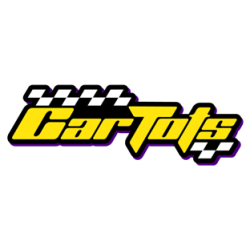 A parent's natural intuition is always to do right by their child. Thus, whether they are buying their kid's favorite toy, or securing their safety itself, a parent always comes through. Children are the future, and as such, it is important to ensure that they're being given a planet that is both healthy and secure.
To do their part, CarTots.com has recently partnered up with The National Forest Foundation. They will be funding the planting of one tree for each vehicle that is purchased through their website. Focusing primarily on quality, Car Tots has been an acclaimed provider of toy cars for kids. They realize that the environment is not something that can wait. So many trees are being burned at alarming rates around the world as we all witnessed in the Amazon and many other places this year and years past. Change starts from the most basic of levels, and thus, anyone can contribute towards a positive outcome.
With their new campaign, CarTots.com hopes to do their part, while also motivating others to contribute. Shrinking one's carbon footprint can be as simple as biking to work, or turning down the thermostat. Planting trees is also one of the most effective ways to reduce one's carbon footprint. They greatly assist in giving back to the planet, in an easy way. With this in mind, Car Tots plans on planting one tree per vehicle purchased. Customers are quite excited to not only purchase toys for their kids, but to also have their purchase cultivate a better tomorrow for them.
The campaign has already seen a lot of positive feedback and results. It's clear that the job of building a better tomorrow is one that is shared by everyone. It is the combined efforts of many, through which people can hope to ensure the Earth's survival. Car Tots is doing their part, and hoping to offset their carbon footprint and beyond to improve our world.
About CarTots.com
CarTots.com is designed to bring parents the latest in ride on cars for toddlers (tots) and even some kids and teens. The premier ride-on car dealer stocks a wide variety of versions and brands of their specialty toddler remote control ride on cars and two seat ride ons with remote.
They have recently partnered with The National Forest Foundation to plant one tree per every vehicle purchase on their website. The prices of vehicles on the website has not changed so this contribution is 100% funded by Car Tots. This campaign is a great way to appreciate their customers, spread some environmental awareness and reduce or eliminate their carbon footprint. It has already seen positive results. CarTots.com is contributing towards making the future better for all of us.
For more information, please visit: https://www.cartots.com/
Media Contact
Company Name: CarTots.com
Contact Person: John Nicinski
Email: Send Email
Phone: 888-719-6200
Country: United States
Website: https://www.cartots.com/