Post COVID19: Framework for Social Capital Formation as a Sustainable Competitive Strategy – By Dr Noel Akpata
The impact of Covid19 on global economic and social systems has been shocking, disturbing and riveting, I am sure everyone alive can relate to this.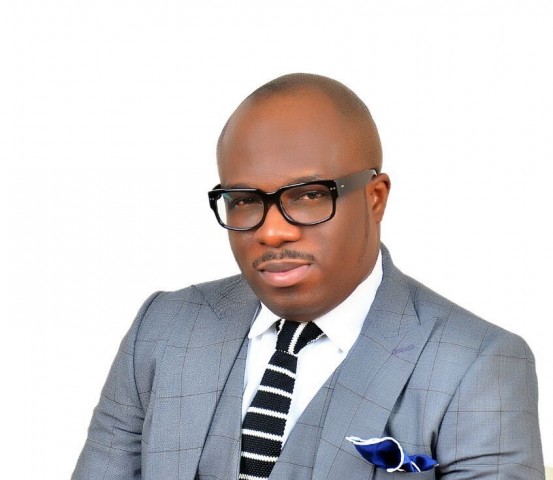 Governments across the globe can't seem to effectively predict the trajectory of this unravelling situation, hence their inability to strategically plan for outcomes.
Micro, small, medium and large scale enterprises have been affected in many ways.
Corporate boards are quickly making short-term, life saving decisions to save firms with a sudden spike in pandemic induced job losses and unemployment.
With the world in turmoil, it is obvious to any sane thinking and cerebral mind that Government cannot do it alone when it comes to mitigating these challenges.
The business world needs to help by championing innovative social investment initiatives alongside their product/service offerings.
With a myriad of challenges impacting the global consumer base leading to a decreased propensity to spend, firms must now tap into other sustainable sources to connect with, build trust and keep their purchasing customers loyal.
SOCIAL CAPITAL FORMATION 101
To understand social capital and social capital formation I would use this simple illustration about Mike and John.
Both men lived in a small community of middle class workers which could confidently boast of a population of approximately 500 people.
Mike was jovial, with a high emotional intelligence quotient and deeply involved in the lives of those he came across.
His awesome disposition towards people grew wings and flew into almost every heart in the neighbourhood.
John on the other hand wasn't anything like Mike. He always kept to himself, tried to avoid other peoples businesses and he obviously wasn't the one to call when anything needed attention within the community.
Coincidentally, both men fixed the annual renovation of their houses one week apart from each other with John going first.
When anyone in the community had such a renovation activity to be carried out it had to be announced at the monthly community meeting. This John did.
In that meeting he made it clear that he would need help doing the work because a lot had to be done.
After his announcement, there was silence in the hall.
Nobody showed emotions, or indicated any interest in what he had just said.
The Coordinator of the meeting asked members what they could do and they unanimously offered to mobilize help if John put 5,000 dollars on the table. This he did and help came his way.
One week later Mike was in the same meeting.
Immediately he announced his need for help almost everyone offered to be there for free.
They didn't only show up but some cooked meals for those working, some brought their kids to watch while some others came to take pictures and create fun videos for social media.
I am very sure reading this makes you wonder if you are a Mike or John in your neighbourhood, Well…
Over time, Mike had invested time, attention, good deeds and integrity to build social capital which was worth 5000 dollars in cash he didn't need to spend, after all John spent that amount of money to get the same desired outcome.
So in summary we could say that it costs John 5,000 dollars of physical capital to get the job done while it costs Mike 5,000 dollars' worth of Social Capital to get same job done.
Now imagine what would happen if Mike went the extra mile, took a detailed survey and gathered data on why the people in the community liked him. Imagine he went on to design a sustainable plan around maintaining this bond and trust. Imagine he acted on this data and consistently delivers value to this community over the years.
Hard financial currency can make a man do a job for you, social currency/social capital makes the same man want to do the job without any hard currency on the table.
UNIQUE SELLING PROPOSITION VS UNIQUE SOCIAL IMPACT PROPOSITION
Post covid 19, firms must pay closer attention to their corporate social investment strategies which has a huge potential of driving social capital formation.
It must become part and parcel of corporate strategy. The era of scattershot corporate social responsibility is over.
This pandemic has brought major shifts in consumer core functional, emotional, social and consumption chain outcomes at the same time creating a larger pool of responsible consumers who now care more about what brands are doing to help the community and humanity.
Credit Suisse published a fantastic article on the rise of responsible consumerism and how firms all over the world should take note. See the article here https://www.credit-suisse.com/about-us-news/en/articles/news-and-expertise/the-rise-of-the-responsible-consumer-201910.html
The planning, execution, performance monitoring and evaluation of sustainable social impact initiatives is a viable way to develop strong homogenous and heterogeneous social connections to build social capital and competitively reposition a firm going forward.
Marketing the unique qualities that competitively sets a firm apart has to now encompass the marketing of its unique social impact proposition, strategy, impact and value.
I recently designed a framework to help organizations agree on a unique social impact proposition and implement this consolidated version within and outside the organization.
See framework here…
I would be speaking about this to business leaders from across the globe starting at the 2020 Horasis India Business Meeting co-hosted by the Confederation of India Industries (Virtual)
I look forward to adding these values to your business too as we work together to evaluate, design/redesign and implement your social capital formation projects over a defined period.
Kindly follow the link to my website to join my mailing list and share your challenges along these lines and I will respond. You can also send me an email via [email protected]
Dr. Noel Akpata is a Global Business speaker, innovation strategist and Impact Investor.
Media Contact
Company Name: Drnoelakpata.com
Contact Person: Dr.Noel Akpata
Email: Send Email
Phone: +2348185681893
Country: Nigeria
Website: https://www.drnoelakpata.com