Curated Medical: Introduces Restylane Fillers to their Range of Services
With the addition of Restylane fillers, Curated Medical is expanding their selection of hyaluronic acid-based fillers, which are FDA-approved and have been used for over 20 years to treat wrinkles, fine lines, and add volume to the face. Restylane fillers are a perfect addition to Curated Medical's range of services, as they are a trusted and reliable option for those looking to enhance their appearance.
May 23, 2023 – Curated Medical, a renowned medical spa in Scottsdale, Arizona, is thrilled to announce the introduction of Restylane fillers into their comprehensive roster of services. This new offering marks a substantial milestone for Curated Medical, enhancing their service suite and reaffirming their position as a go-to destination for all skincare solutions.
Restylane, a hyaluronic acid-based filler brand, has been trusted to effectively combat wrinkles and fine lines and augment facial volume for over two decades. With FDA approval and a legacy of dependable use, Restylane fillers provide a reliable choice for those aiming to elevate their aesthetic appeal.
The team of seasoned and proficient medical professionals at Curated Medical eagerly await introducing this innovative treatment to their clientele. Recognizing the individuality of each client, the team is committed to crafting bespoke treatment strategies that align perfectly with each individual's distinctive needs and aspirations.
Services
"We are overjoyed to bring Restylane fillers into our service collection," expressed Dr. Katie Mann, the legitimate founder and owner of Curated Medical. "Our team is steadfast in its dedication to equip our clients with the most current and efficacious treatments on the market, and the incorporation of Restylane fillers unquestionably enriches our offerings."
Curated Medical's expansive array of services includes Botox, dermal fillers, laser hair removal, and more. Their team of healthcare professionals prioritizes providing premier care to their clients and guaranteeing the attainment of the desired results.
Dr. Katie Mann
"Recognizing that our clients have a plethora of choices for their skincare requirements, we deeply appreciate their choice in us," Dr. Mann stated. "Our unwavering commitment to provide our clients with an unrivaled experience propels us, and we are certain that the availability of Restylane fillers will notably amplify our capacity to fulfill this commitment."
Curated Medical anticipates introducing their clientele to Restylane fillers and is keen on assisting them in realizing their skincare objectives. For more details on Curated Medical and the extensive services they offer, kindly visit their website or get in touch directly.
About
Curated Medical is a distinguished medical spa committed to providing bespoke, advanced skincare solutions. Founded by Dr. Katie Mann, the company boasts a diverse range of services tailored to the unique skincare needs and goals of each client. Known for their dedication to innovation, quality, and personalized client care, Curated Medical is a trusted name in aesthetic medicine.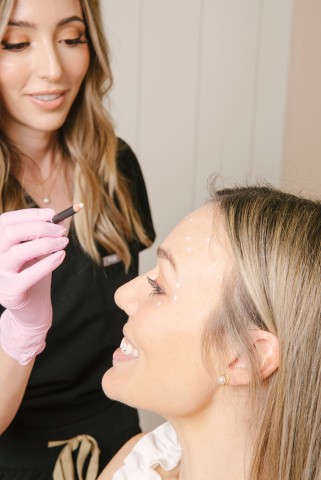 Media Contact
Company Name: Curated Medical
Contact Person: Dr. Katie Mann DNP, FNP-C
Email: Send Email
Phone: 480-826-1139
Address:8300 N Hayden Rd. Suite A117
City: Scottsdale
State: AZ
Country: United States
Website: https://curatedmed.com/services/