Eight Billion Reasons Population Matters by Valorie M. Allen is a Groundbreaking Book about Protecting the Earth from Rampant Population Growth
In a world that has surpassed 8 billion people and is reeling from environmental, social, political and economic crisis, Valorie M. Allen's Eight Billion Reasons Population Matters provides a treasure trove of solutions and success stories.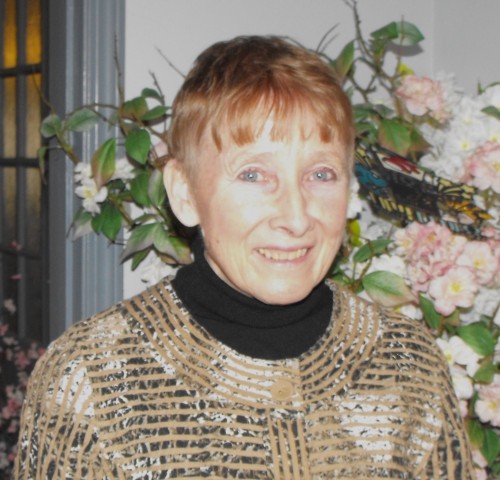 Valorie M. Allen is a renowned environmentalist, activist, educator and author who has spent over 40 years working with various environmental, animal rights, and population groups. She is also a proud member of the Population Institute Canada.
Through her revolutionary work, she uncovered the population crisis to be a defining issue of the 21st century, serving as inspiration for writing the now critically-acclaimed book, Eight Billion Reasons Population Matters, and presenting both hope and solutions for the future.
This one-on-one interview shares Valorie's background and experience in writing Eight Billion Reasons Population Matters.
Tell us about Eight Billion Reasons Population Matters.
Have you been wondering why our environmental progress has been so disappointing?
Eight Billion Reasons Population Matters connects the dots and takes an in-depth and eye-opening look at our planet's greatest threat, that of too many people depleting the Earth's resources and contributing towards climate change. While the book provides plenty of facts and data, it does so much more.
It reaches us at an emotional level, inviting us to consider what we are destroying and to mourn the loss we are inflicting upon ourselves and all other life-forms. With this book, my hope is for readers to finally understand how simple the way forward to sustainability can be.
What inspired you to write Eight Billion Reasons Population Matters?
Never before have so many people been so misinformed about something as important and urgent as population. It is my aim to remedy this failure.
As you read this book, the realization sets in that the long and good fights by environmental and world aid groups are all for naught as every gain is soon overwhelmed by the pressures of more growth.
It becomes evident that after decades of dire warnings and scientific findings, we must finally confront the myths and taboos that are holding us back from addressing our population crisis. This book is an urgent call for action because I believe that every child deserves a fair start in life, and every species has a right to survive.
How did your background and experience influence your writing?
In high school, my teacher was discussing Paul Ehrlich's book, The Population Bomb, and that was a light-bulb moment for me. Suddenly everything started to make sense – revealing that all the poverty, extinction of species, climate disruptions, and depletion of our old growth forests were linked to overpopulation.
I realized that most of the world's suffering and environmental destruction was unnecessary and I decided to be part of the movement to shape a more sustainable future. At that time, I started working on environmental issues, and in 1994, I won the Canadian Volunteer Award for my efforts.
If you could leave readers with one message to walk away with, what would that be?
This book is a crash course on the population crisis. It is a trove of information both for novices and those who have had a long-standing interest in the issue. This book is also part of another important focus: Public Education. It was designed for both the lay audience and the education system. It is easy to get depressed when considering the looming implications of human over-population, so the many solutions and success stories included are well worth reading for those who feel that there is no way out of our global predicament.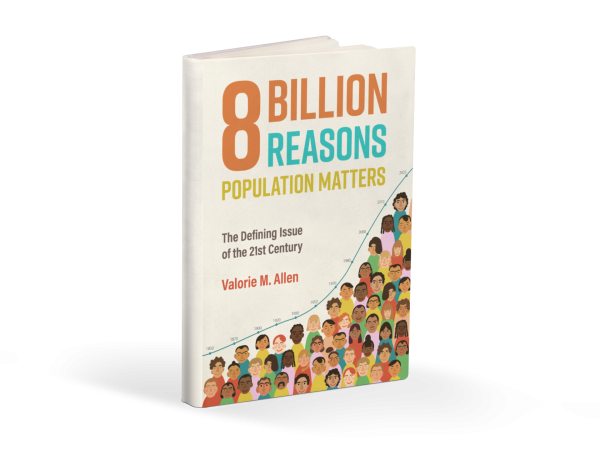 Purchasing the Book
In these times of unprecedented change and uncertainty, Eight Billion Reasons Population Matters serves both as inspiration and a tool kit for anyone who wants to address the growing population problem.
Available for sale on Amazon, Barnes & Noble, Apple iBooks, Nook, Google Play and other online bookstores, readers who are seeking to create meaningful, sustainable change for the good of all living creatures are encourage to purchase their copy today: https://books.friesenpress.com/store/title/119734000096587474
Connect with Valorie M. Allen:
Website: https://www.populationinsync.net
Media Contact
Company Name: Author News Network
Contact Person: Media Relations
Email: Send Email
Country: United States
Website: authornewsnetwork.com