Fund Raising for Start-ups Gets Easier with AnteDAO, Small Investors Get Decentralized Investing Platform
April 26, 2022 – The start-up ecosystem continues to gather steam, the pandemic notwithstanding. Giving them a fresh breath of life is the new business funding platform, AnteDAO, where start-ups can get valuable funding through the stages of incubation, acceleration, and implementation. Here, the investors can be anyone, since the barrier for entry is low. The token name for the platform is $ANTE.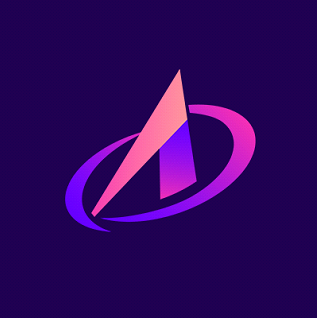 According to industry statistics, venture capital funding was at its highest of $155 billion in 2017 for the decade. More importantly, data reveals that 1 out of 3 entrepreneurs began business with under $5,000 in capital. That means even small amounts can make a huge difference.
AnteDAO will be decentralized, autonomous and interoperable. It will be a launchpad and an accelerator for early-stage projects to raise funds without approaching any central authority. The ecosystem will comprise projects and investors who are looking at returns from their stake. The minimum amount for an investor to enter will be very low, thus making AnteDAO a mass platform.
Transparency is another unique aspect that will attract investors. All information will be in public, and transactions records and balances browsable any time. Thus investors will be able to trust the platform when they stake their investment returns.
For start-ups and new entrepreneurs, AnteDAO will make it eminently easy to find investors. The platform will use a decentralized decision-making system, and members will be able to vote and invest in shared accounts and manage them together. The project owners will also get complete control over the lifecycle of the startup along with professional audit and recommendations.
AnteDAO will carry out marketing with cost-maximization and make it easy to find investors. Among the services, it will let users lock their cash for fresh tokens, or add money to an LP. Projects will also get to distribute their tokens directly and at lower costs.
As a blockchain platform, users will get staking with rewards, a voting ticket for the DAO community, and membership benefits. There will also be set up an ANTE Growth fund for the ecosystem to help keep the community safe from takeover attempts.
How to participate in AnteDAO:
Users can follow these four strategies: Liquidity providing, Staking, Launchpad Participation, and DAO. $ANTE will be available in seed sale, private and public sale rounds. Total supply of the token is total supply will be 1,000,000,000.
For more information, please visit: https://www.antedao.io/
Telegram: https://t.me/Antedao
Twitter: https://twitter.com/AnteDAO_IO
Media Contact:
Media Contact
Company Name: AnteDAO
Contact Person: Ryan Cho
Email: Send Email
Country: Seychelles
Website: https://www.antedao.io