TNNS Pro Strikes NFT Deal With MMA Fighter – Calvin Kattar
The deal between Calvin Kattar and TNNS Pro will see the company create unique NFTs for the mixed martial arts fighter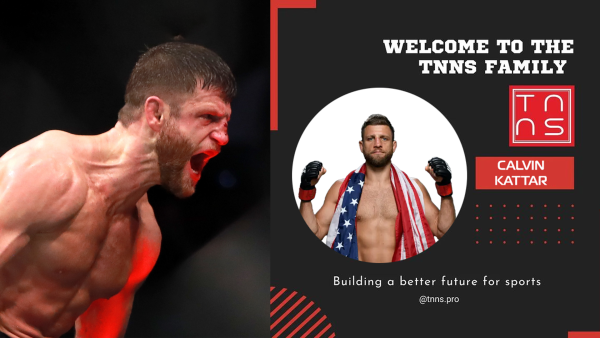 TNNS Pro has announced that it has struck a deal with Calvin Kattar, to mint unique digital non-fungible tokens for the MMA fighter.
Born on March 26, 1988, Calvin Kattar is an American professional mixed martial artist currently competing in the Featherweight division for the Ultimate Fighting Championship (UFC). The MMA fighter, who was listed among the top 5 in the UFC featherweight rankings last year, began his professional career in 2007 fighting in the EliteXC and has won a total of 23 matches out of the 28 fixtures he has been in.
TNNS Pro recently developed an NFT marketplace (now in beta) using the smart chain protocols to allow athletes to collaborate with digital artists, musicians, and filmmakers. Described as the Blockchain token for sports, TNNS Pro insists that its mission is to build a better future for sports using Blockchain technology.
"We are assembling a community of creators and supporters who want to establish and grow an innovative economy via the Blockchain."
CEO & Co-Founder of the company, Tsolak Gevorkian, says TNNS Pro passionately believes in the power of ideas to change the world of any sport.
"Our vision is to develop technology to create a new exciting way to reward Athletes. We believe passionately in the power to help the players perform better, think faster, and live worry-free. TNNS is a company that inspires and rewards the athletes and sports community."
The unique NFT marketplace will allow creators to collaborate, upload, and advertise their NFTs on the platform which will charge minting fees only when they have a confirmed buyer. The company says it aims to provide consumers access to cryptocurrency-based NFT services, allowing them to exchange, or 'swap', various digital assets seamlessly.
For more information, please contact below.
Media Contact
Company Name: TNNS.pro
Contact Person: Tom Peters
Email: Send Email
Country: United States
Website: http://www.tnns.pro