Edvoy: Established industry leader announces rebrand and accelerated digital transformation to University Partners
Manchester – 28th January, 2022 – After 16 years as an international student recruitment agency, IEC Abroad officially rebranded to 'Edvoy' in a glittering evening which was attended by over 50 of its University Partners. It was an amazingly diverse evening full of colour and entertainment, as those gathered learnt about Edvoy's transition, how it is committed to supporting its University Partners and most importantly, how Edvoy are committed to bring the best technology to drive the best student outcomes.
Video Link: https://www.youtube.com/embed/VxqeEHaSdLc
The journey for international students has always been a complicated one, with huge choices across the globe and with students sometimes having a limited knowledge of the destination countries. This has occasionally led to students being taken advantage of, and Sadiq Basha, CEO of Edvoy, described his own journey several years ago (before the times when there was easy access to the internet) when a recruitment agent convinced him that Aberystwyth is right next door to London (when in fact it is over four hours away) and that is where he had to go!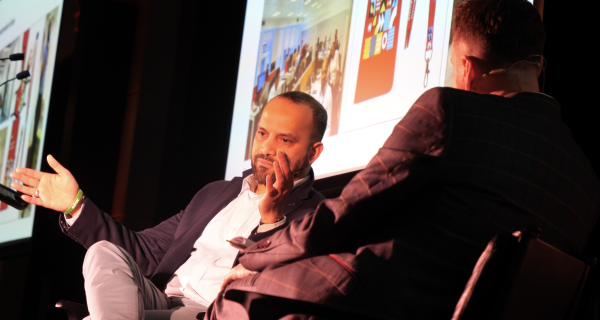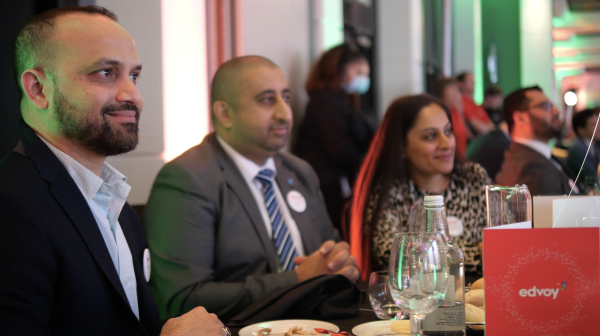 "It is my ambition to help students get the best outcomes and simplify their journey through technology," co-founder and CEO, Sadiq Basha said. "Our platform connects prospective students with education providers all across the world. No matter where you live, and where you want to study, a world-class education is something everybody should have access to."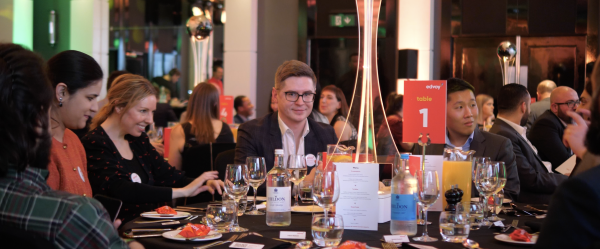 The evening was full of entertainment and glamour, but the underlying commitment of Edvoy to its students, partners and employees shone through, with one observer commenting, 'it is clear there is a passion to grow internationally and adapt in the modern world, but most of all what came across is the commitment to driving the best outcomes for students – hats off to Edvoy.'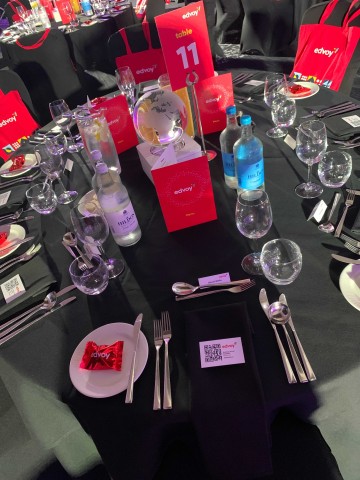 Since 2006 Edvoy has placed over 25,000 international students worldwide with help from its 250+ staff accross the Middle East, China, South Asia, Africa, Latin America, Thailand and CIS, with its roots proudly in the UK.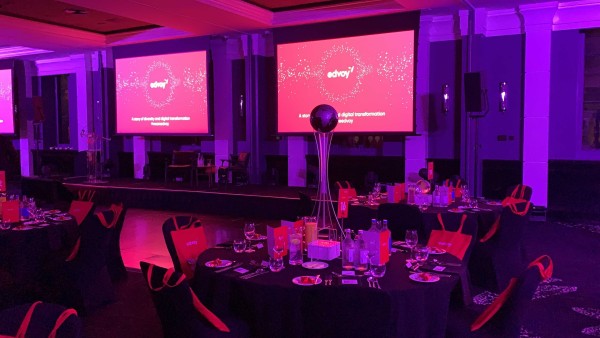 About Edvoy
The Edvoy platform was built from a desire to have all the information students need in one accessible place. By making the application process unified and seamless, we can help students make the best decisions for them and their future.
Media Contact
Company Name: Edvoy Educational Services Ltd.
Contact Person: Media Relations
Email: Send Email
Address:9 Portland Street, Aytoun Street Entrance
City: Manchester M1 3BE
Country: United Kingdom
Website: https://edvoy.com