BixBcoin (BIXB): A Scalable Proof-of-Work Blockchain Integrating DeFi Releases a New Investment Platform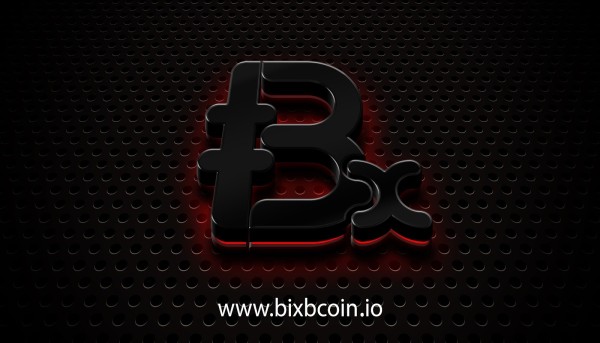 Cryptocurrencies serve one purpose: Make the money go round without hindrances. In traditional setups, these obstacles are presented by payment processors.
Intermediaries are keen on clipping a notable share of the principal amount as processing fees.
The launch of Bitcoin, now worth over $1 trillion, inspired a new wave of innovation in finance. The platform's market cap is projected to increase multi-fold in the days ahead.
Introducing BixBcoin
BixBcoin (BIXB) is a fork of Litecoin, designed to complement the world's most valuable project.
By forking from Litecoin, its creators were indirectly keen on rolling out a fully-functional platform mirroring the value proposition offered by Bitcoin.
Like Litecoin and Bitcoin, the BixBcoin runs on its chain and uses the Proof-of-Work consensus algorithm for transaction confirmation and to guarantee security to network users.
The primary objective of the BixBcoin developers is to create peer-to-peer cryptocurrency directly, helping in financial inclusion while further promoting the cause of the creator of the first cryptocurrency.
Low Supply coin of 3 Million BIXB
However, the relatively low total supply is the primary difference between BixBcoin and Litecoin.
For example, there will be 3 million BIXB coins in total versus 84 million LTC.
Typical of a Proof-of-Work network, block winners will be rewarded with the BIXB coin on every block. The publicly maintained ledger will reward up to 0.01 BIXB for block mined to connected miners.
Listing at Hotbit, High liquidity
According to coin trackers and analytics platforms, the demand for the BIXB token among participants remains high. At spot rates, each BIXB in circulation is changing hands at around $22 from average daily trading volumes of over $400k.
The coin peaked at over $250 during the height of the 2021 Bull Run, rallying from the initial sale price of $25. Still, the low cap coin and the project's potential, including plans of listing in more exchanges and releasing more features, mean BIXB is undervalued.
The BIXB coin is listed on Hotbit, where it is paired with USDT.
The coin enjoys high trader confidence on the exchange, and volumes are decent, translating to low slippage levels for holders.
Because of the high confidence level among traders, BIXB is part of Hotbit's Incentive plan offering a 60 percent APY.
BixB Coin Features and Partners, Release of a New Platform with Attractive Staking Plans
BixBCoin recently released a new platform called Probix. It offers various compound investment plans for its users. There are different staking plans with compound interest ranging from 165 to 275 percent depending on the number of coins locked. For example, users who invest 5,000 coins for 1 year, will gain 275 percent income.
There are no KYC requirements to access Probix and all a user needs is BIXB. With this, the user is guaranteed security since the platform derives everything from the base layer. Probix's offers can be linked to the significant pump of BIXB prices in recent days. To earn rewards, a user chooses any of the above staking plans. Those who hold for more than a year qualify for compound interest exceeding 200 percent. Even so, those who hold for less than a year can still benefit from non-compound interest at the end of the holding period.
Beyond this, BixBcoin has the Loanypto feature, which provides low-interest fee loans to BIXB holders with inspiration from the DeFi.
Launching from the low-fee platform, Loanypto offers different packages, released immediately after the user begins a plan.
On top of the quick access, users can earn up to five percent on their collateral. The development team is also working on a BIXBPay Gateway, an online payment gateway API that can be compiled with any programming language.
Online merchants can implement it on their websites without any coding skills. This feature would drastically help them slash payment fees to less than 0.01 percent.
Highlighting how suitable BIXB is for commerce, the coin is supported by two of the world's leading gaming websites in Toto and Victory Games. Gamers can now opt to use BIXB for payment in any of the top-quality online games offered by the platform. This article has been quoted from BTCManager website.
Media Contact
Company Name: BixbCoin
Contact Person: Media Relations
Email: Send Email
Country: United Kingdom
Website: bixbcoin.io