Web 3.0 Promotions Leverages Their Groundbreaking Strategies To Market NFT Projects
Innovative marketing agency, Web 3.0 Promotions, improves on their offerings to help more NFT creators to reach their target audience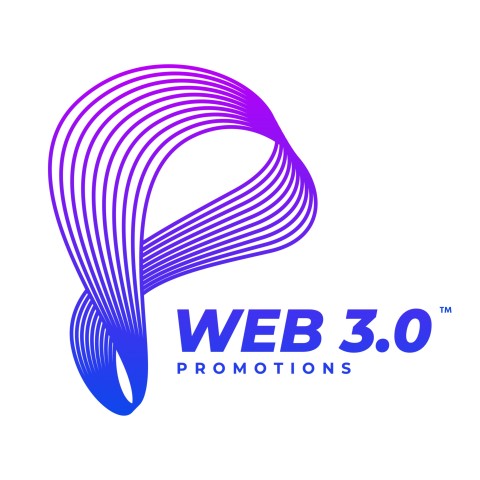 The team at Web 3.0 Promotions continues to push boundaries in the global NFT market by delivering effective marketing strategies to help more companies, as well as individuals, adopt the technology. The web 3.0 marketing company offers a wide range of services and has grown in a relatively short while to become a sought-after brand in the virtual space.
"Web 3.0 is coming in fast and if you're not ready, you'll be left behind. This really is a once-in-a-lifetime opportunity for businesses to get in now and act early and the rewards for doing so are vast. At Web 3.0 Promotions, we are currently focusing on helping businesses and creatives launch NFT projects that sell out fast. Our strategies are extremely effective and have seen some amazing launches so far, selling out in record time. The technology and the market are moving fast and now is the time to act if you're on the fence about an NFT project."
The global blockchain market has evolved over the years, as more solutions emerge from different parts of the world to meet the growing and diverse needs of different categories of stakeholders. Non-fungible tokens (NFTs) have practically dominated discussions in recent times, with a publication on Forbes.com revealing that the NFT market generated more than $23 Billion in trading volume in 2021. Despite the amazing figures from the global NFT market, a good number of creators still struggle to get their projects to the world, which is where Web 3.0 Promotions aims to make a difference with their services.
The Web 3.0 marketing company focuses on promoting NFT projects, helping clients sell out their collections as fast as possible. The solutions from the company include extremely effective and affordable launch packages, PR services for projecting the credibility of NFT collections, and full-stack marketing services. Web 3.0 Promotions also offers billboard promotions, with a vast network that includes small bus stops ads, full highway billboards, and Times Square billboards. The services are available in different packages to meet the specific needs of clients.
For more information about Web 3.0 Promotions and the services offered, visit – https://www.web3promotions.co.
Media Contact
Company Name: Web 3.0 Promotions
Contact Person: Gordon Matthews
Email: Send Email
Phone: +1 503-692-0420
Address:11407 SW Amu St, Suite
City: Tualatin
State: Oregon 97062
Country: United States
Website: web3promotions.co