Urinary Incontinence Overview, Causes, Treatment, Emerging Therapies, Market Drivers, Market Barriers, and Market Report Scope 2032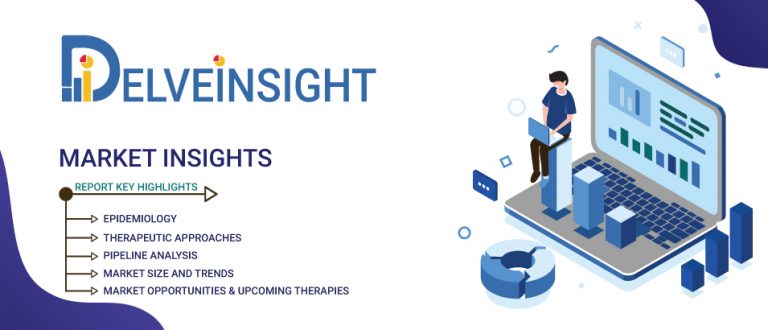 DelveInsight's Urinary Incontinence Market Insights report provides a thorough understanding of current treatment practices, emerging Urinary Incontinence market share of the individual therapies, current and forecasted Urinary Incontinence market size from 2018 to 2030 segmented into 7MM (the USA, EU5 (the UK, Italy, Spain, France, and Germany), and Japan).
Urinary Incontinence Overview
Urinary incontinence, which is also known as the loss of bladder control is a common problem in which a person leaks urine by chance. Although, it may happen to anyone but older people specially women are severely affected by this problem. Urinary incontinence is not just a health problem, it can affect emotional, psychological and social life. Many people who have urinary incontinence are anxious to do normal daily events. They do not want to be too distant from a toilet. Urinary incontinence can keep people from enjoying life.
Learn more about the report offerings @ https://www.delveinsight.com/sample-request/urinary-incontinence-market
Some of the key highlights of the Urinary Incontinence Market Report
The prevalence of urgency UI and mixed UI is low between 20 and 30 years of age, but gradually increases with age, with an average prevalence of 5% and 11%, respectively.
The urinary incontinence prevalence rate was observed as 48.3%.
Urinary Incontinence market companies are included like ALZA Corporation, Pfizer, Astellas Pharma, and many others.
Urinary Incontinence market drugs are included like Ditropan XL, Detrol, Vesicare, and many others.
Download Sample Report @ https://www.delveinsight.com/sample-request/urinary-incontinence-market
Urinary Incontinence Types
Types of urinary incontinence include stress incontinence, urge incontinence, overflow incontinence, functional incontinence, and mixed incontinence. Urinary incontinence is not a disease, it is a symptom. It can be caused by everyday habits, underlying medical conditions or physical problems. Certain drinks, foods, and medications may act as diuretics which stimulates the individual's bladder; increasing the volume of urine.
Urinary Incontinence Causes
It may also be caused by some easily treatable medical conditions, such as first urinary tract infection which can irritate the person's bladder and cause strong urge to urinate. And, constipation in this condition hardens, compacts stool in the individual's rectum, causing the nerves to be overactive and increasing the urinary frequency.
Urinary Incontinence Treatment
For the treatment of urinary incontinence, doctors might suggest behavioral techniques, such as bladder training to delay the urination, double voiding to empty the patient's bladder completely, scheduling of toilet trips, and fluid and diet management, among others. In muscle exercises, doctors recommend exercises of tightening (contract) of the muscles, person would use to stop urinating and hold for 5 s, and then relax for 5
Request Sample Report @ https://www.delveinsight.com/sample-request/urinary-incontinence-market
Urinary Incontinence Market Outlook
Urinary Incontinence market is segmented into behavioral techniques, muscle exercises, electrical stimulation, medications, and interventional therapies, among others. However, treatment for urinary incontinence depends on the type of incontinence, its severity, and the underlying cause. The therapeutic modalities have been designed based on a better understanding of the pathogenesis of Urinary Incontinence.
Urinary Incontinence Therapeutic Market
The current therapeutic market of Urinary Incontinence is dependent on both the marketed as well as generic products. Some of the common medications used to treat urinary incontinence include anticholinergics which include oxybutynin (Ditropan XL), tolterodine (Detrol), darifenacin (Enablex), fesoterodine (Toviaz), solifenacin (Vesicare), and trospium (Sanctura). Additionally, Mirabegron (Myrbetriq) which is used to treat urge incontinence relaxes the bladder muscle and can increase the amount of urine individual's bladder can hold.
Urinary Incontinence Emerging Drugs Analysis
In the coming years, the competitive landscape for the Urinary Incontinence market is set to change due to the rising awareness of the disease, and incremental healthcare spending across the world; which would expand the size of the market to enable the drug manufacturers to penetrate more into the market.
Urinary Incontinence Market Report Scope
The report covers the descriptive overview of Urinary Incontinence, explaining its causes, signs and symptoms, pathophysiology, diagnosis and currently available therapies
Comprehensive insight has been provided into the Urinary Incontinence epidemiology and treatment in the 7MM
Additionally, an all-inclusive account of both the current and emerging therapies for Urinary Incontinence is provided, along with the assessment of new therapies, which will have an impact on the current treatment landscape
A detailed review of the Urinary Incontinence market; historical and forecasted is included in the report, covering drug outreach in the 7MM
The report provides an edge while developing business strategies, by understanding trends shaping and driving the global Urinary Incontinence market
Urinary Incontinence Market Companies
ALZA Corporation
Pfizer
Astellas Pharma
and many others
Urinary Incontinence Market Drugs
Ditropan XL
Detrol
Vesicare
and many others
Click to get a snapshot of the Urinary Incontinence Market Report @ https://www.delveinsight.com/sample-request/urinary-incontinence-market
Table of content
1. Key Insights
2. Executive Summary of Urinary Incontinence
3. Competitive Intelligence Analysis for Urinary Incontinence
4. Urinary Incontinence: Market Overview at a Glance
5. Urinary Incontinence: Disease Background and Overview
6. Patient Journey
7. Urinary Incontinence Epidemiology and Patient Population
8. Treatment Algorithm, Current Treatment, and Medical Practices
9. Urinary Incontinence Unmet Needs
10. Key Endpoints of Urinary Incontinence Treatment
11. Urinary Incontinence Marketed Products
12. Urinary Incontinence Emerging Therapies
13. Urinary Incontinence: Seven Major Market Analysis
14. Attribute analysis
15. 7MM: Market Outlook
16. Access and Reimbursement Overview of Urinary Incontinence
17. KOL Views
18. Market Drivers
19. Market Barriers
20. Appendix
21. DelveInsight Capabilities
22. Disclaimer
23. About DelveInsight
Speak to expert @ https://www.delveinsight.com/sample-request/urinary-incontinence-market
About Us
DelveInsight is a Business Consulting and Market research company, providing expert business solutions for the life science vertical and offering quintessential advisory services in the areas of R&D, Strategy Formulation, Operations, Competitive Intelligence, Competitive Landscaping, and Mergers & Acquisitions.
Media Contact
Company Name: DelveInsight Business Research LLP
Contact Person: Yash Bhardwaj
Email: Send Email
Phone: 9193216187
Address:304 S. Jones Blvd #2432
City: Las Vegas
State: NV
Country: United States
Website: https://www.delveinsight.com/