Not Just a Pretty Face; Arab Girl Finds Fame Telling Horror Stories on YouTube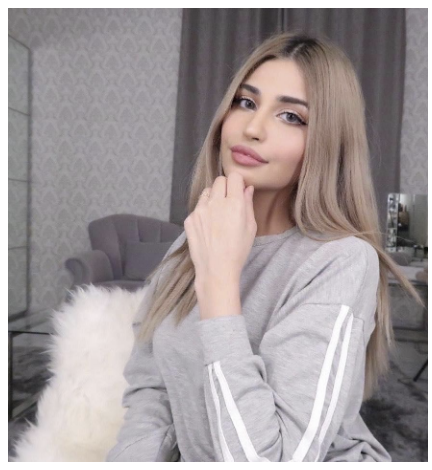 July 6, 2020 – A Middle East girl recently took YouTube by storm. Not many had seen a pretty face telling them horror stories that will blow them away. Rana Hesham, now known as 'Ranoy', has built a million plus subscriber's base on YouTube alone and on other social media platforms. Not content with her fame, Ranoy is raring to go further, working hard to get more fans and also make Trifid's YouTube popular.
A mixed Emirati and Egyptian by origins Ranoy was born in Abu Dhabi, UAE, in a family with two sisters and a brother. As a girl, young Rana was inspired by her mother who told wonderful stories. This was to grow later into a full time profession in the age of social media.
The world woke up to a new experience on YouTube when they saw a pretty young girl telling stories of horror and suspense. This was Ranoy, who was breaking a few norms by being a female and telling horror stories. Behind her was a great deal of inspiration that her mother had given her.
The first Arab girl to tell horror stories is how the world knows Ranoy today. Ranoy's picks for horror stories include tales inspired by myths and legends from various countries and regions, haunted dolls and houses, the proof of vampires, scary criminals, and challenges for viewers. On social media, however, she shares beauty and fashion tips to bring some relief to her audience.
In the past, Ranoy had a conventional upbringing. She went to Zayed University and studied communication and media science (awarded on the Dean's List for receiving A's in her major). She became an influencer and started her YouTube channel in 2018. Among her modeling work, she has worked with famous brands like Benefit Middle East, featuring in their YouTube channel, and brands like Foreo, Emaar, Loreal Hair, Estee Lauder, Hawaui, Benefit, Boutiqaat, Noon, KASPERSKY LAB, PubG, Zaful, Shein and many more.
Among her biggest achievements, Ranoy counts "Being a new mother, a successful influencer, a YouTuber and YouTube Director at Trifid Media Company." She also has her own boutique in a high-end company called Boutiqaat. She got married to Ali Alrahma in 2018, and has a son named Saif, who was born in February 2020.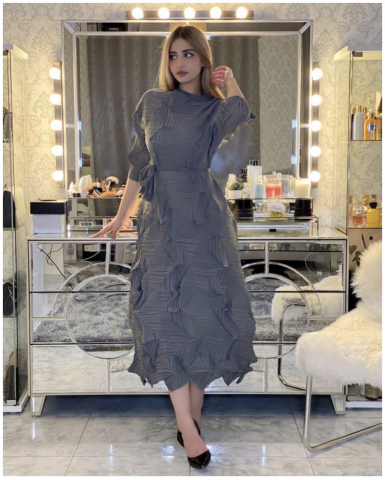 Ranoy's future plans include growing further on social media, and making Trifid's YouTube department one of the most popular and best YouTube companies. Her favorite colors are pink and black, and she loves Indian and cheesy food, and lots of cola, iced latte and hot chocolate. Her role model remains her mother, and her message to her fans is to "be yourself and do what you love, no matter what people think."
Check out Ranoy's famous YouTube channel and Ranoy boutique – #1 Social Commerce platform in the Middle East.
For more information, please visit:

Instagram: https://www.instagram.com/ranoy___/
Twitter: https://twitter.com/Ranoy7_
Facebook: https://www.facebook.com/Ranoy712/
Media Contact
Company Name: Goodway Group
Contact Person: Joss Mooney
Email: Send Email
Phone: 877-274-9881
Address:261 Old York Road, Suite 930
City: Jenkintown
State: PA
Country: United States
Website: https://www.instagram.com/accounts/login/?next=/ranoy___/