Reconciliation Between God and The Gays: "Broke The Bread, Spilled The Tea" Says God and Gays Can Hold Hands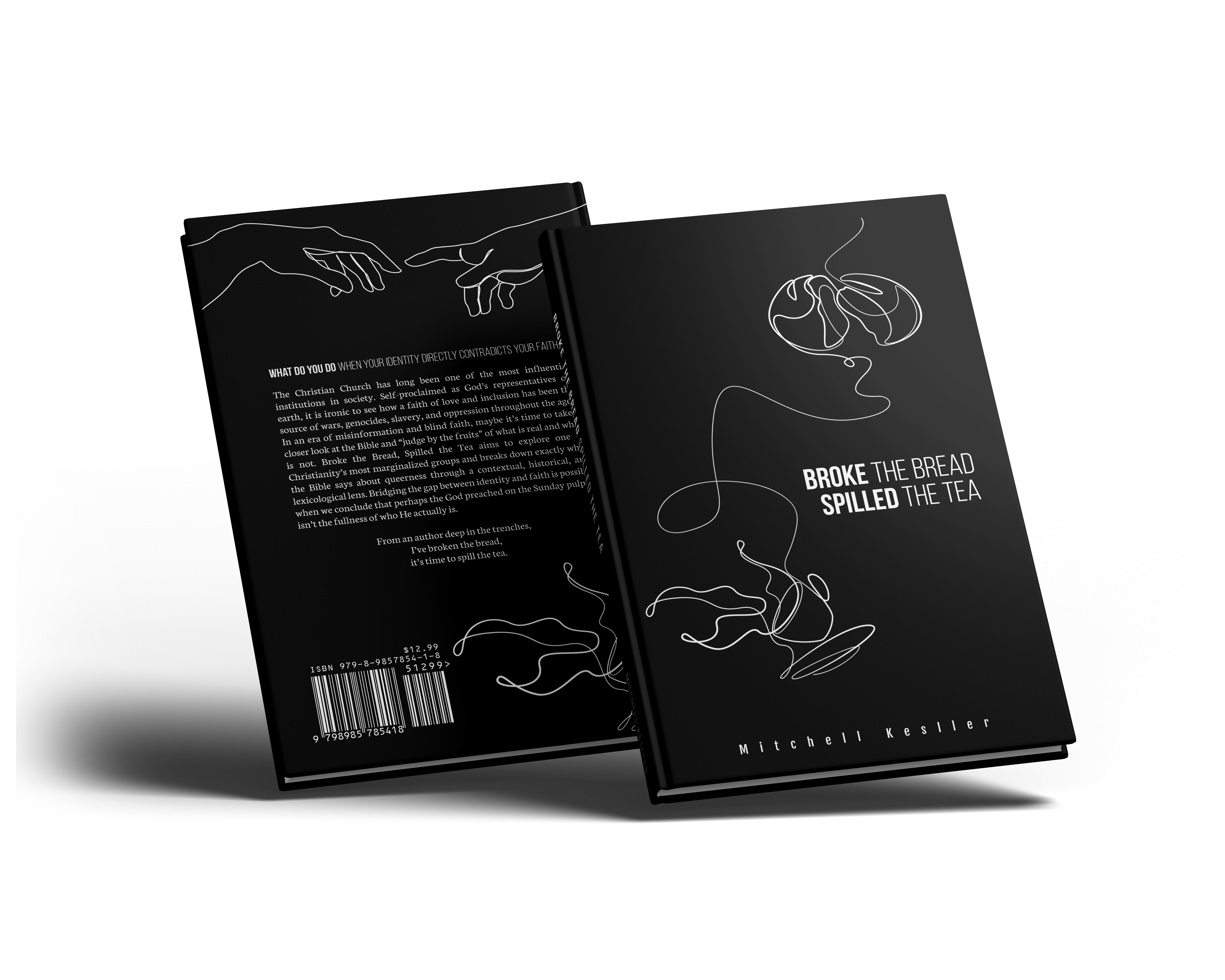 Orlando, Florida – Mitchell Kesller's book Broke The Bread, Spilled The Tea explains how people do not have to struggle between staying true to themselves and their faith in God. He states how you can be queer and hold God's hand too. The young author's hope for the book is that it brings healing and resolution to the hearts of other alienated queer people who share a common experience with Christianity and the Church.
Broke the Bread, Spilled the Tea aims to bridge the gap between identity and faith by exploring one of Christianity's most marginalized groups. Kesller breaks down exactly what the Bible says about queerness through a contextual, historical, and exegetical lens. Through personal experience and meticulous study, he guides queer individuals, and any knowledge-seeking allies to understand how one can follow God and still be queer.
"God loves the LGBTQ+ community, and the Bible provides enough proof of this. As a devout Christian, when I accepted myself as bisexual I had a hard time believing that God loved me. The religious trauma faced by thousands across the nation who have recently become part of the deconstructionist movement is a glaring sign that I'm not alone," says Kesller.
Many people in the LGBTQ+ community have found solace in the former youth minister's story. Kesller's goal is to reach the queer community that comes from a faith background and has faced discrimination from the Church. When asked about the criticism that may come because of his story, Kesller did not express any worry about their criticism saying, "I think it's ironic to see how organized religion tries to deny weaponizing faith, yet its history proves otherwise. Christianity isn't just becoming aggressive today, it has been a source of wars, slavery, genocide, and oppression throughout the world. In an era of blind faith and misinformation, I wanted people to take a closer look at the Bible, beyond superficial and casual reading, and discover what is real and what is not."
Broke The Bread, Spilled The tea is available on Amazon and at Barnes & Noble. Interested readers can also learn more about the author and stay up-to-date on his journey by visiting his website or on social media at @mitchellkesller.
Media Contact
Company Name: Otter PR
Contact Person: Chandler Redding
Email: Send Email
Phone: 2397381052
Address:100 E Pine St Suite 110
City: Orlando
State: FL
Country: United States
Website: www.OtterPR.com