The Creative Guitar School Opens Up At A New Location In Sydney, NSW Australia
The owner of The Guitar School, Thomas Lorenzo is delighted to offer creative guitar lessons, courses, and ensembles to the students of Sydney.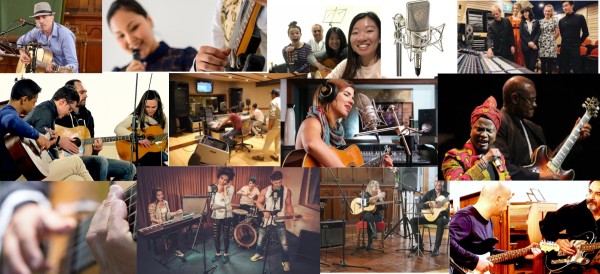 The Creative Guitar School is now opening up a location in Sydney at 56 a Raglan Street. Waterloo, 2017, NSW Australia offering Sydney Guitar lessons courses and ensembles.
The Sydney Creative Guitar and Music School offers a structured curriculum for the guitarists that wish to expand their skills in contemporary music styles such as blues, jazz guitar, pop, and funk. They help students tap into their creative side to develop their natural skills so they may further enjoy playing their guitar, especially improvising and composing.
Sydney is a place where imaginations and reality combine, resulting in brilliance. People come to Creative Guitar School from around the globe to advance their musical careers. The Guitar school owner, Thomas Lorenzo, is a world-renowned and award-winning guitarist, composer, and music educator.
The guitar classes at Creative Guitar School intend to assist students in realizing their goals by redefining how to study so that students can experience the new skills and use them creatively in their recordings. Here are the available guitar learning courses:
– Level 1: Beginners Guitar : Learn to play fantastic songs by Eric Clapton, Green Day, Paramore, Jason Mraz, Coldplay, Guns n' Roses, The Beatles, Sublime, and many more with self-assurance and competence.
– Level 2: Hear and Play: Students will be able to pick a song they like, figure out the chords in any key, play the melody, play a simple solo, and perform the song in a group situation as lead or rhythm guitar after finishing the first two levels. They will be able to compose simple songs.
– Level 3: Improvisation and Styles: It's time to start improvising, making good grooves, playing expressive solos, and letting your imagination run wild.
To achieve this, students will gain excellent technique, a complete understanding of chord scale relationships, and a set of practical tools for improvisation in several styles, including Blues, Jazz, Pop, Funk, Flamenco, and Latin Music.
– Level 4: Create Melodies with Chords: This course teaches students a specific set of guitar skills that will enable them to create incredibly unique guitar accompaniments for their tunes. Ideal for all levels of songwriters and guitarists.
At the Creative Guitar School, students can join the community bands and ensembles. It allows students to participate in a variety of events.
The Creative Guitar School hosts three ensembles, each with five members:
The Theme Movie Ensemble performs music from films such as James Bond, Pink Panther, Cinema Paraiso, and others.
The Latin Music Ensemble performs music from South Central America and Spain.
The Merry Vocals are a vocal group that performs Beatles and Classics.
For more details and information, visit their Sydney location at 56 a Raglan Street. Waterloo, 2017, NSW Australia. If you cannot make it in person please visit our Online Guitar lessons website.
Media Contact
Company Name: The Creative Guitar School
Contact Person: Thomas Lorenzo
Email: Send Email
City: Sydney
State: New South Wales
Country: Australia
Website: www.thomaslorenzo.com.au