Shaïmy's New Song "Never See" Featuring MoneyBo Which Showcases Her Musical Prowess & It Is Set to Be Released on May 1st, 2022
The musical powerhouse, Shaïmy, has worked with leading names in the music industry receiving a lot of attention in a short span of time
Artist, Dynamic singer and composer – Shaïmy is releasing her latest single titled Never See with popular musician, MoneyBo. This single which will be available for streaming on all music platforms from the 1st of May, 2022 is coming after the nationwide success of first album, Paradox, which was released in 2020.
Shaïmy whose real name is Johanna Palin was born on Valentine's Day of 1992, in Fort-de-France in Martinique. She started singing along to many gospel songs at 10 years old which helped her understand a myriad of popular music traditions influenced by a variety of ethnic styles. Shaïmy proceeded to write her own songs at the young age of 13 but officially started her career in 2018 where her burning passion for composing, singing and rapping caught the attention of Mylson, a Martinican musician, who took her under his wing with their collaboration birthing 'Plaisir Charnel,' – an overnight musical sensation.
With melody at the core of her approach, she carves out timeless beats that bury their way deep into the subconscious while steering clear of predictable clichés. Her music is soulful and a hotchpotch of different instruments that soothes every listening ear, making her the female epitome of freeform experimentation in the music industry. Her impeccable music style is her guarantee to success as she embarks on a journey to experimenting with different genres, including rap, hip hop, pop, reggae, kompa, soca and other diverse genres as her sound is flexible and brings freshness to the other genres in which she actively contributes to.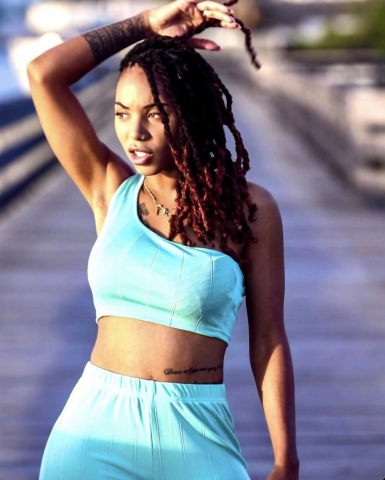 Shaïmy uses music as a tool to empowering women who are less privileged. She uses her popularity to highlight the strength of independent women coexisting with peace and love on a regular basis, as she does in her album. Through her music, Shaïmy makes a conscious effort to highlight what women go through in the 21st century. In her words: 'Being an Alpha woman some forget that we would like to be loved, valued and appreciated and not played with or placed as a trophy. Do what you love, because as women, we have to break all the glass ceilings and fight for ourselves.' Furthermore, she uses her privilege to teach on the importance of entrepreneurship in low-income communities and how important it is to give back.
For more information, please visit https://shaimy.fanlink.to/shaimy
About Shaïmy
Coming from a working-class family, Shaïmy was determined to achieve her dreams. Her 4-year journey to stardom was filled with challenging ups and downs but she remained determined to chase her passion. From visiting several music directors to knocking on every door of opportunity, Shaïmy was finally able to show the distinctiveness of her talent through ghostwriting and top line use that opened more doors for collaboration with several different artists like Femme Fatale X F.E.R, Lanmou X Alkally and many more. Her new single is set to establish her as a force to contend with in the music industry.
Media Contact
Company Name: Miami LinkUp, Inc.
Contact Person: Cherry
Email: Send Email
Country: United States
Website: https://shaimy.fanlink.to/shaimy