Be Empowered and Entertained in Las Vegas with Qargo Coffee
Qargo Coffee is coming to the Entertainment Capital of the World
It's Las Vegas' turn to be empowered by Qargo Coffee. This brand has gained popularity, thanks to their Italian Lavazza Coffee and Bindi Italian pastries, and is now preparing to open 5 new stores in the Gambling Capital of the World, on their mission to offer a space where everyone can work, study and relax while enjoying a high-quality coffee and a friendly atmosphere.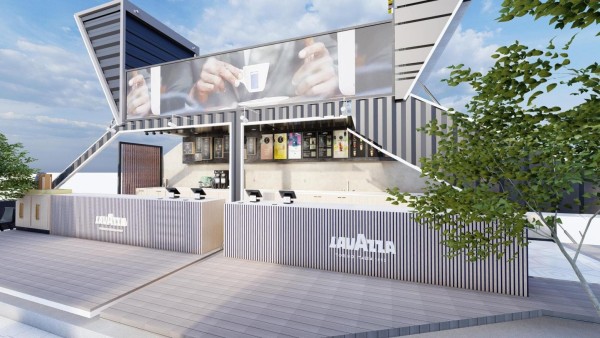 With over 125 years of bringing the best coffee experience to the world, Lavazza knows that customers highly value a premium product and outstanding service, and Qargo Coffee is ready to deliver both and so much more as they prepare to open their doors in multiple locations at the Neon Capital.
"Opening in Las Vegas is like opening to the international market. We're aware of the high amount of people that visit this city on a yearly basis and it's like we're taking Qargo Coffee to the public abroad. Whilst this city never sleeps, people are very thirsty to receive high-quality coffee and that's when we come in" – said Thomas Scott, CEO of Qargo Coffee.
Thanks to their wide range of options for food and beverages, Qargo Coffee is now becoming a referent of success, with a growing number of stores in the last quarter all across the nation; but they're definitely not stopping there. Sticking to their promise, they're also bringing their partnership with Lavazza to the next level, while carrying products from a company that stands out for their responsible economic growth and the protection of the people and the planet.
Was your night in Sin City way too crazy? Boost yourself up with an espresso! And if the hot afternoon sun was part of your fun and games, refresh yourself with a cold brew beverage at Qargo Coffee Las Vegas.
About Qargo Coffee
Qargo Coffee is a specialty coffee shop proudly serving world famous, sustainably-sourced Lavazza coffee, inspired handcrafted drinks, delicious pastries, tasty bakery, lunch and snack items. Founded in 2020, the Florida-based company is on a mission to create a new coffee shop experience and their locations create an oasis for a moment of relaxation, intimate conversation or a gathering of friends.
They are also committed to developing new locations with eco-friendly construction methods and sustainable best practices, while positioning to expand in select markets across the U.S.
Find out more about their products and new locations on their social media:
Official Website: https://www.qargocoffee.com/
Facebook: https://www.facebook.com/QargoCoffeeOfficial
Instagram: https://www.instagram.com/qargocoffeeofficial/
Media Contact
Company Name: Qargo Coffee
Contact Person: Thomas Scott
Email: Send Email
Phone: (312) 961-3214
Country: United States
Website: https://www.qargocoffee.com