Yolofsky Law Launches the Second Annual MURPH Challenge Scholarship Opportunity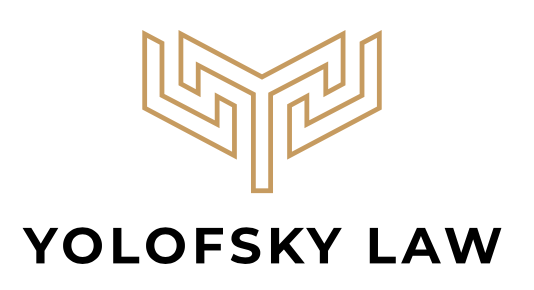 Fort Lauderdale-based Corporate and Estate Planning firm, Yolofsky Law, announces the opening of three opportunities for the Second Annual MURPH Challenge Scholarship.
The team at Yolofsky Law again encourages students looking to pursue a career in the military, to apply for the 2022 Annual Murph Challenge Scholarship. With scholarships ranging from $500 to $1,000, the goal is to help students looking to enlist in the United States Military (Marines, Army, Navy, Air Force, Coast Guard, and Space Force) kickstart their journeys.
"At Yolofsky Law, one of the goals is to give back to the community. Last year we asked students and graduates across the nation to take the Murph Challenge, submit their applications, and include a short essay explaining what they learned from Lieutenant Michael Murphy, U.S.N. This year students will take the Murph Challenge and discuss how Lt. Michael Murphy inspired them. We look forward to reviewing all the submissions," said AJ Yolofsky, Esq.
Last year there were three winners: Shamoya Montague, the first-place winner, Dantz Major, second place winner, and Rajay Johnson, third place winner. "All three of these students constantly want to help improve our country by first giving back to it. They want to make a difference in our country, give more to their families and improve their own lives. We will continue to follow their success every step of the way. We salute them and wish them the very best in their future goals."
Applications for the scholarship are now being accepted through April 11, 2022. There is an essay as a part of the submission process. The scholarship committee reviews each application without the names or details of the applicants. Details of each student are revealed after the winners have been selected. To qualify, applicants must be a high school junior, graduating senior, or current college student with plans to enlist in the military, irrespective of the branch.
To apply for the scholarship visit https://www.thescholarshipplug.com/yolofskylawscholarship
or call 954-951-2175 or call The Scholarship Plug Center at 954-951-2175 for assistance.
About Yolofsky Law
Yolofsky Law is dedicated to helping build a solid foundation for their business and help protect their personal wealth. The firm has been described as a partner in business and estate planning, working with clients to assess their needs, develop a strategy, and help them make their dreams a reality. A.J. applies the discipline and attention to detail he learned as a Marine Corps Officer to each situation, focusing on the specific needs and bringing strategic planning and a commitment to success.
For further information about Yolofsky Law and the services offered, visit – www.yolofskylaw.com.
Media Contact
Company Name: Yolofsky Law
Contact Person: Shedly Casseus
Email: Send Email
Country: United States
Website: www.yolofskylaw.com