How two San Diego competitors became strategic partners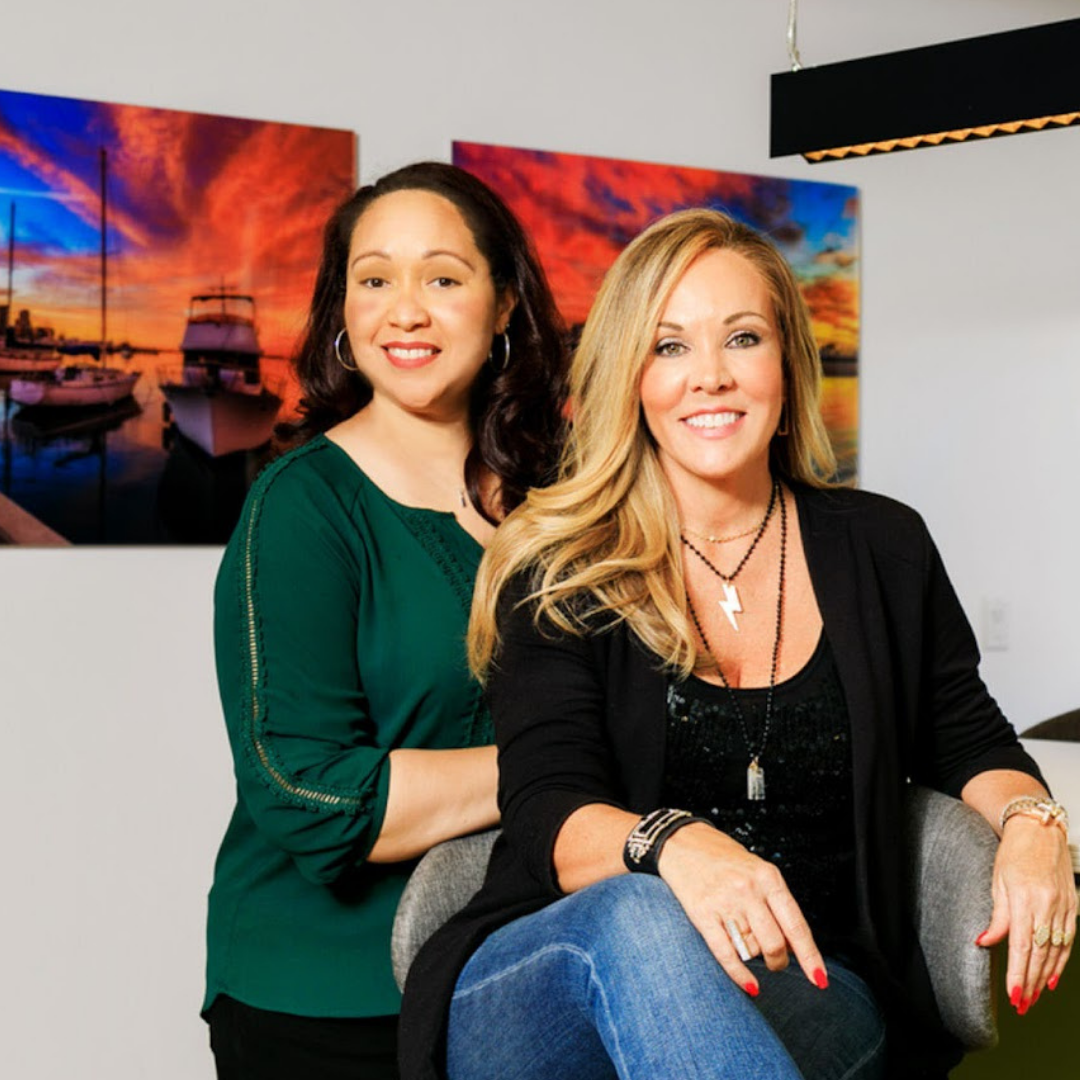 Tamara Romeo, "the Design Boss" and Jamila London have been a part of each other's professional network for over 10 years. Finally, they found a way to mesh their strengths in the right way!
It's been a decade in the making, and now, finally, has become a reality for two local businesswomen who also happen to be talented interior designers.
Tamara Romeo, "the Design Boss" and Jamila London have been a part of each other's professional network for over 10 years. They crossed paths initially when Jamila was employed by a local office furniture dealership, and Tamara was purchasing furniture for her own office, as well as on behalf of her interior design clients. Jamila was thoughtful, creative, and extremely professional, and she made a lasting impression on Tamara. So long lasting, in fact, that Tamara continued to keep an eye on Jamila's professional development as she gained industry knowledge and expertise by joining some of the top dealership firms in the country.
Fast forward a decade, now 2021, and Jamila had taken the leap into entrepreneurship, opening her own Interior Design firm, specializing in high-end residential and commercial interior design projects. Tamara reached out to learn more about Jamila's new venture and soon the two learned that they shared a similar approach to business, design and life.
Tamara commented, "It's rare to find such a genuine match with not only two firm principles, but also with the culture and teams that they had individually built." The two knew that together they would be stronger and offer a wider range of services to their growing markets of both commercial and residential projects.
(photo of Jamila London and Tamara Romeo)
San Diego Office Design + London Interiors
With their new strategic partnership, the two lady bosses are passionate about bridging market segments; creating homes that showcase the best of what you see in hotels, restaurants, and commercial spaces, and developing workplaces with the warmth, creativity and detailed service reserved for luxury home design projects.
Now clients can have the best of both worlds!
So how does this strategic partnership affect your clients?
The two share the same purpose and passion; to create culture, build community and enrich the lives of their clients and colleagues.
Together with their team of design professionals, they are boldly embracing projects outside of San Diego… now working with clients in Las Vegas, Orange County, Los Angeles and beyond!
Jamila, as Design Director, leads the design team with diversity in culture and creativity.
Her 25+ years of experience adds a new depth of industry knowledge, and leadership poised to support explosive growth.
Tamara, as firm Founder & Principal, is extending the company's services to include those of a furniture dealership; Now offering a one-stop-shopping experience for furniture, fixtures, decorations and artwork. Combining interior design + furniture + project oversight into one firm means less confusion, more control and a higher quality finished project.
Today in 2022 the team is well positioned to serve its customers, industry partners and communities and they look forward to taking on larger and more complex projects (while still providing top notch personalized service!)
Commercial + Residential + Multi- Family + Furniture
Website: www.sdofficedesign.com
Learn more about Jamila London
Now accepting new clients!
Media Contact
Company Name: Local Crown, LLC
Contact Person: Trey Carmichael
Email: Send Email
Phone: 5127571401
Address:1101 Sandy Point Road
City: Wimberley
State: Texas
Country: United States
Website: https://thelocalcrown.com/