INJ Architects Showcases Dynamism in Architectural Construction Projects, Iterates Commitment to Deliver Top-Notch Designs
Saudi Arabia-based Architectural Company INJ Architects has delivered some of the best architectural designs in the Arab country, and they are not resting on their oars yet
Architecture in Saudi Arabia has adapted to geography and climate, and even while the world experienced massive levels of advancements, architectural companies maintained the conventional style of housing. For INJ Architects, the goal was to provide stunning architectural designs that kept the standards of architecture in Saudi Arabia but could compete with other structures globally.
Based in Jeddah, INJ Architects is an award-winning architectural design studio providing modern architectural design services and trendy interior design based on accurate studies of the visuals and elements that contribute to the architectural design and its potential cultural impact. The company strives to ensure the functionality, attractiveness, and effectiveness of the interior and exterior designs of every project they handle.
Speaking about their services, a spokesman from the company had this to say, "Our architectural design process includes numerous studies and stages of development of the architectural design idea. The design methods are always subject to the most important factors such as consumer taste, location, and architectural competence. Additionally, one of our most important rules is innovation and creativity such that hardly come up with similar designs."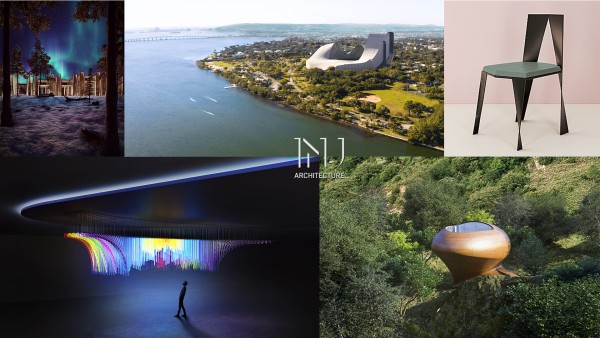 Since its establishment in 2009, INJ Architects has completed hundreds of projects in Saudi Arabia, offering the best notable architectural designs in the region. Some of their works include AMA Infinity Villa, AC Water Sustainability, The Artistic Curl, Niebe Arctic Hotel, Islamic Modern Digital Art, Embrace Nature, NNL Villa, Pogdoria Square, Al-Falak Mosque, FITT Research and Exhibition Center, Bahar Tower DWD Design, to mention a few.
The company boasts many years of experience in all aspects of the engineering and architecture industries from diverse projects in the government and private sector. Aside from operating in Saudi Arabia, INJ Architects have participated in architectural design initiatives around the world, including the planning of buildings and interior design. Additionally, the company ensures legalities are handled properly, and they follow every regulation and guideline.
For more information, please visit www.injarch.com/projects and their Instagram page.
Media Contact
Company Name: INJ Architects
Contact Person: Hasan Abbas
Email: Send Email
Phone: +966563320731
Country: Saudi Arabia
Website: http://www.injarch.com/