ACTS Recovery Homes Of Austin Renovate Their Sober Living Community Home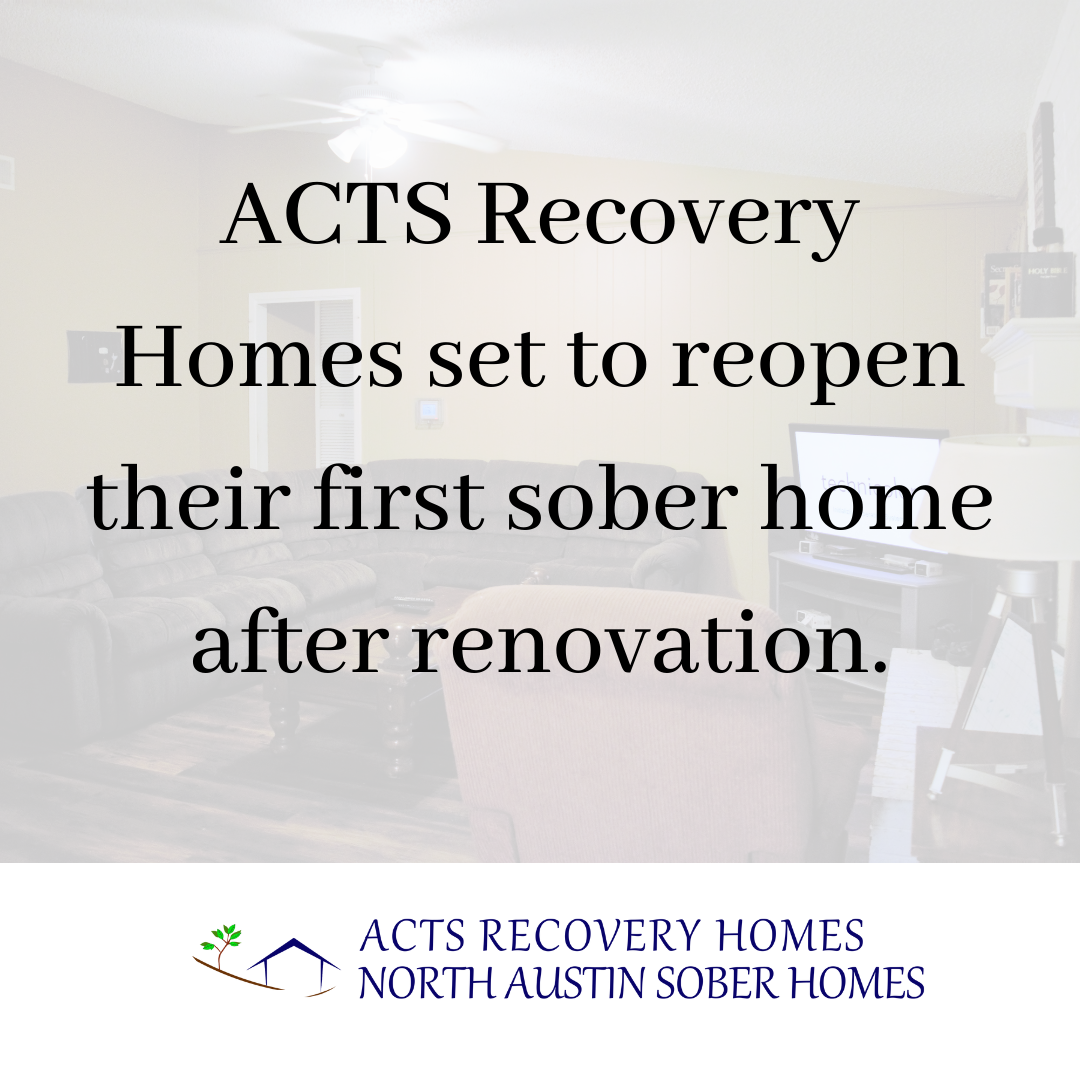 North Austin-based sober homes, ACTS Recovery Homes, commence the renovation of their original recovery home in their sober living community
The team at ACTS Recovery Homes, led by the passionate Mike Archer, is reiterating their commitment to "providing a comfortable family atmosphere for the adult alcoholic/addict in recovery seeking a sober home," with the recent decision to renovate their initial recovery home in their sober living community. ACTS Recovery Homes have become the go-to place for quality affordable sober houses, helping residents to develop habits and a sense of personal responsibility.
The statistics for alcohol and substance abuse are disturbing, with studies revealing that the numbers have gone high in recent times. Over the years, several initiatives have been put in place to curb what has become a pandemic. The case is not particularly different in and around Austin and ACTS Recovery Homes have been at the forefront of helping people to become sober and transition into responsible members of society, assisting over 1,500 people and opening 6 sober homes in the past decade.
The decision to renovate the original recovery home in their sober living community was further inspired by the desire of Mike Archer, the director at ACTS Recovery Homes to provide a home that "he would be happy to live in if he needed to," as explained in a video.
ACTS Recovery Homes aims to ease the addiction recovery process by assisting persons in the recovery transition from a group home sober living environment to living a sober life in a traditional home setting. ACTS Recovery Homes are based on the principles of the 12- Step program, including the tenants of the circle and the triangle – Unity – meetings and fellowship, Service – working with others, and Recovery – working of the steps.
For more information about ACTS Recovery Homes and to be a part of the cause as a volunteer, visit – http://actsrecoveryhomes.com/ and YouTube.
Media Contact
Company Name: Acts Recovery Homes
Contact Person: Trey Carmichael
Email: Send Email
Phone: (512) 757-1401
City: Austin
State: Texas
Country: United States
Website: https://actsrecoveryhomes.com