Renowned Tigers Social Club To Launch The Biggest NFT On BSC
Innovative blockchain ecosystem, Renowned Tigers Social Club, announces the launch of their NFT project on the AIRNFTS NFT marketplace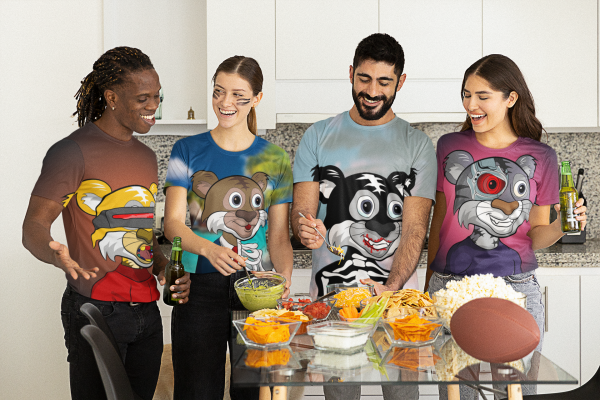 The team at Renowned Tigers Social Club has taken the cause of helping crypto enthusiasts across the globe increase their capital to another level with the launch of their project on the AIRNFTS NFT marketplace. Described as an opportunity to "invest in one of the best Blue Chip NFT on BSC," the project comes with a wide range of features and functionalities, including a collection of 999 RTSC Tigers, with the mint date scheduled for February 1, 2022, at 0.1 BNB per piece.
The crypto space has practically exploded in recent times and the Renowned Tigers Social Club might just be causing further disruption with the launch of their all-inclusive blockchain ecosystem. One part of the project is the community-driven NFT marketplace to be created in partnership with top Dapps as well as plans to launch the NFT education community for members. The project also includes play-to-earn (P2E) games, RTSC DAO Launch, and partnerships with top media companies like Marketwatch and Yahoo finance.
The Renowned Tigers Social Club project offers different benefits not only to crypto enthusiasts but also the world at large, with a percentage of proceeds from the sale of the NFTs going to Save Tigers, an initiative to protect tigers in different parts of the world. Other benefits of holding an NFT include the ability to vote on proposals submitted and determine the direction the community takes, as well as access to all the club benefits such as winning a ticket to tour in Dubai, summits, voting rights for future projects, and a host of others. Holding an NFT also entitles people to be added to the first 500 creators waiting list, amidst plans to launch the marketplace.
The collection of 999 NFTs includes programmatically generated pieces with more than one million different attribute combinations, with the tiger categorized into Legendary, Super Rare, Rare and Common values. The collection includes 20 Furs, 20 Hats, 5 Glasses, 25 Eyes, 10 Weapons, 10 Clothes, and 10 Backgrounds, with 30 100% hand-drawn being the only legendaries.
For more information about the RTSC Tigers and the groundbreaking Renowned Tigers Social Club blockchain project, visit – https://renownedtigersocialclub.com/. The movement continues across social media, including Telegram and Discord as well as Twitter and Instagram @renownedtigers.
Media Contact
Company Name: Renowned Tigers Social Club
Contact Person: Satoshi
Email: Send Email
Country: United States
Website: renownedtigersocialclub.com