How can ladies protect their hair from the seasons?
Winter has come! As the seasons change, the temperature is getting lower and lower. We began to change many things in life, such as changing into a wardrobe with warm clothes and updating the skincare products with more moisturizing and protective. There is also a change that can not be ignored, which is hair care.
Generally speaking, the effect of seasons changing on hair is the same as that on skin. Taking care of our hair during the changing season can be a tricky task because the humidity and temperature around us are changing. Because of this change, women can't treat women's hair the same way as before. In winter, the cold air will suck away the moisture from the hair, which will usually lead to dryness and irritation, and finally lead to damage and breakage. Women need to pay more attention to hair than ever before.
But how to protect hair from the seasons during the present period? Below are the useful hair care tips to help:
Tip 1: Double Up on The Hair Nourishing and Hair Moisturizing
In this season, the hair's biggest enemy is dryness. We need to make more efforts to double our hair's nourishment and moisture to keep our hair healthy.
So deep conditioning is crucial. Use the conditioners twice a week. It not only prevents dryness and broken strands, but also restores softness, thickness, and texture to hair exposed to dry air. Use more oil-based, higher concentrated moisturizers during cold seasons.
And apply a hair mask once a week. A moisturizing hair mask can make all the difference in the world in winter. It will help replenish and restore moisture to dry hair.
Besides, Oil hair regularly. Hair oil can help combat dryness. Choose a lightweight hair growth formula that contains argan oil to instantly repair dry and damaged hair. Apply a nourishing oil to the ends of hair every day to help hydrate and protect fashion girl hair.
Tip 2: Protect Hair with Natural Hair Care Products
Many hair products contain ingredients that strip the oils and moisture out of hair, something hair can't afford to lose in the winter! Fashion girls head down the beauty aisle and opt for natural hair products. Choose moisturizing shampoos and conditioners to prevent environmental damage, and target natural and hypoallergenic ingredients. Make sure shampoo does not contain any harmful chemicals.
The most important part of winter hair care is moisturizing. When choosing the right health and hair care products, choose those that will bring moisture and hydration to hair. A freshwater shampoo is a smart way to keep hair moist from the scalp, especially when paired with a nutritious conditioner.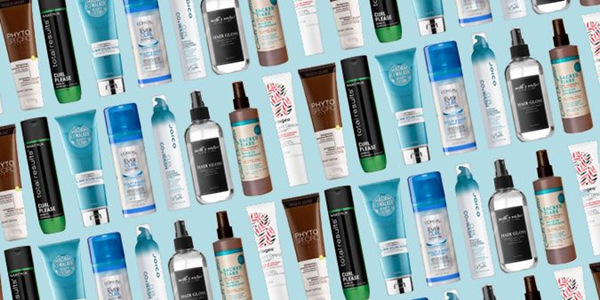 Tip 3: Using Cool Water
Hot water can actually remove grease and dry the hair. We recommend using cold water to help seal hair follicles and lock in moisture!
Tip 4: Do Not Go Out with Wet Hair
After washing hair, be sure to dry it completely before going out. Wet hair is more susceptible to damage than dry hair. When the hair is wet, it is in a more delicate state. Since water expands when it freezes, going out with a wet strand means that the water in the hair stem expands, lifting the cuticle and making it more vulnerable to damage. Do not go out with wet hair.
Tip 5: Stay away from heat
Too much exposure to heat can seriously dehydrate hair.
It is best to let the hair air dry. Blow-drying removes moisture from hair, increasing the likelihood of hair breakage. Heat-free drying helps keep hair shiny and healthy.
On the other hand, straightening and curling are also operated by heat. In winter, Fashion girl can give straighteners and curling irons a little break to minimize use. If a fashion girl must heat, then use a heat protectant.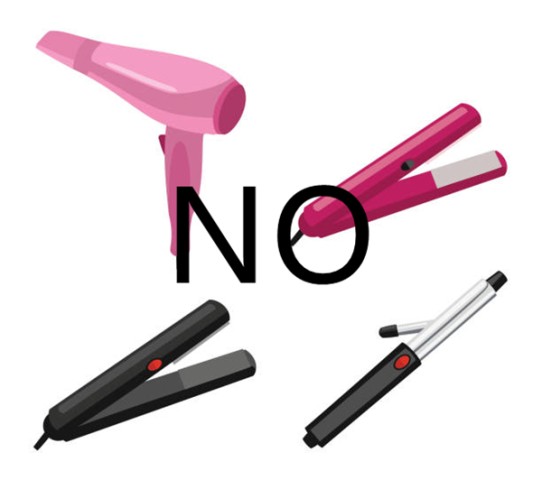 Tip 6: Take Care of Tangles
In the winter season, strong winds are more common, and they can catch hair. Unluckily, a small tangle can easily turn into a knot, which can damage hair and possibly cause hair loss, which is irreplaceable.
To prevent hairs tangles in the winter, comb the hair daily. Remove the tangle with finger firstly, then brush it gently with a wide-toothed comb, starting at the end, the middle, and then the root. Do not pull out or attempt to pull out the binding on hair.
Tip 7: Get great quality human hair
Come to a different season, it is also the time to change wig to suit the season! Yolissa Hair provides 100% affordable human hair wigs of good quality. As the weather gets colder, long wigs are the fine option. It resists cool wind and can better groom the face. Face wrap wig hairstyles are perfect for winter. We have hair up to 36 inches long. Water wave 14 – 36inch HD lace wigs are hot selling. Except it, straight wigs and body wave lace wigs in HD lace are also popular. They all are in the sale: BUY ONE GET ONE!

Winter is also the best season to wear colored hair. It adds style, adds volume, and provides warmth. 613 wigs, honey blonde wigs, highlight wig, brown wigs and burgundy wigs are available in Yolissa.
Come and get a hair favorite, enjoy this winter season!
Media Contact
Company Name: Yolissa Hair
Contact Person: Media Relations
Email: Send Email
Phone: +8615803834514
Address:Jinlanwan Jiudian Xiezilou 13F A Xinxing Road
City: Xuchang
State: Henan
Country: China
Website: yolissahair.com