Greenotel UK Launches Sustainable 2-in-1 HVAC Energy-Saving, Air Purification Filters for Hotel Guest-rooms
Newly innovated KOOLX-ECO360 to help fight against the spread of the coronavirus
Greenotel UK is changing the game in the hospitality industry with its powerful and innovative 2-1 filter, KOOLX-ECO360®️. The KOOLX-ECO360®️ is a green passive technology that allows guests breathe fresh air. Specially built for hotel guest rooms, this new filter has been designed with special rare earth materials that contribute largely to its sustainability and eco-friendliness. Following the pandemic and the wide spread of the COVID-19 accompanied with the knowledge of how it spread, hotel guests are now more particular about the quality of air in their hotel rooms.
Research have revealed that bacteria, mold, dust mites and uncontrolled fresh air are the four main contributors to poor quality of air in guest rooms. These contributors are also likely to cause illnesses in guests which could lower the standards and consequently patronage of hotels. Greenotel is changing all that with its KOOLX-ECO360®️. Designed with Passive Green Filters, the KOOLX-ECO360 converts air conditioners to air purifiers. The technology is made to get rid of bacteria, mold dust mites and also treat fresh air. Guests can therefore enjoy treated air without the risk of falling sick.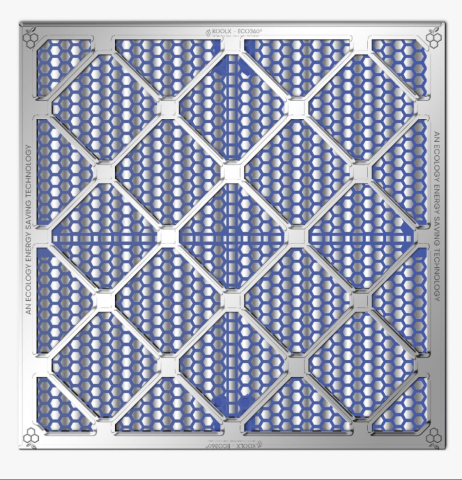 The KOOLX-ECO360 does this alongside lowering energy consumption and saving hotel owners tons of money in utility bills. Research has shown that on average, 90% of businesses are overcharged on their utility expenses as they are not aware where their energy is draining on their buildings. This is not the case with the KOOLX-ECO360® passive HVAC filters. Greenotel UK with this technology is looking out for hotel owners by ensuring that this air filtration unit consumes less energy which reflects favorably in the bills. The unit naturally saves 10% – 30% KWh.
Another feature that makes the KOOLX-ECO360 stand out is that it requires no power supply to function and also no maintenance in the future. Clients can continue to use their units rest assured of it efficiency without dedicating a budget in running costs to it. For its many advantages, the KOOLX-ECO360 comes at a good price. As part of its sustainability, the unit reduces carbon footprint.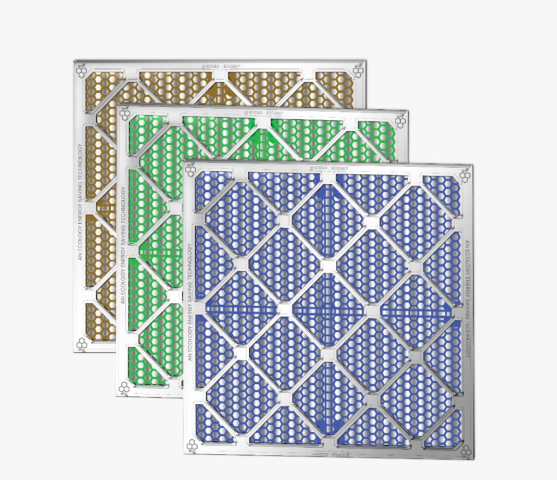 It is quick and easy or install as the air conditioner unit does not need to be turned off during installation neither does it need to be modified to. Users ca track their power consumption readings, temperature, in room air quality before and after installing the KOOLX-ECO360® filter so that they can evaluate exactly how this natural filter can save their business money.
According to Greenotel spokesperson, "These cost effective ecology passive filters is an energy optimization retrofit product with a very favorable quick return on investment without tampering, modification, downtime to install and void of the original HVAC manufacturer warranty on your exciting HVAC units. These filters are installed within existing control methodologies that improves modulating shedding load on the chillers to achieve cooling cycle and save energy."
"The hospitality industry's customer-driven approach to the pandemic's recovery has become the topmost priority. We are exposed to all kinds of air-borne pathogens like dust, pollen, mold spores, toxic gas (VOCs), smoke, bacteria & viruses every day. KOOLX-ECO360 with its dual mode of energy saving & air purification functions, effectively removes particles from the indoor air that has some potential in reducing exposure to the coronavirus."

About Greenotel
Greenotel UK is about doing things differently not for the sake of being different, but to think outside the norms and find better innovative and economic natural ways to solve the real problems on HVAC energy saving and reducing carbon footprints for customers.
For more information or to purchase a unit, visit www.greenotel.co.uk
Media Contact
Company Name: Greenotel Energy Management UK Ltd.
Contact Person: Chris Abraham – Product Manager
Email: Send Email
Address:68 Bridge Street, Kington
City: Herefordshire, HR5 3DJ
State: England
Country: United Kingdom
Website: greenotel.co.uk