Hip-Hop Sensation Just Rich Gates Releases Visuals to 'Look Like A Plug' Single, Amasses Thousands of Views on YouTube
Labeled The New Mixtape King since Texas Lil Flip, Just Rich Gates continues to prove his dominance as he releases the visuals to his recent single 'Look Like a Plug'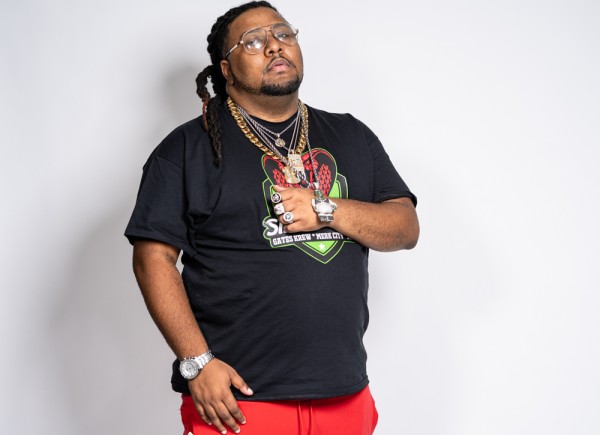 It is no surprise that Justin Johnson, popularly known as Just Rich Gates, has bagged the title of 'The New Mixtape King' among artists in South Carolina. Ever since he ventured into music, Just Rich Gates' music discography has been very impressive and legendary till today. The hip-hop sensation from Sumter, South Carolina, has released the visuals of Look Like a Plug which is his first for the year. Since going live, the video has enjoyed appraisals and approvals from critics and fans alike as one of the best-versed hip-hop singles yet.
Video Link: https://www.youtube.com/embed/PaIojFeDas8
Just Rich Gates began what today is an illustrious career with the track 'Dey Be Choosin' featuring Waka Flocka Flame and Gucci Mane on Waka Flocka's mixtape 'Salute Me or Shoot Me 2'. After that, Waka Flocka Flame paired Just Rich Gates with the great late Slim Dunkin, where he started dropping mixtapes consecutively, beginning with Merk Star Gates produced by Lex Luger hosted by Trap-A-Holics.
From there, Just Rich Gates went on to drop 20+ mixtapes, including
Triple Turnt Up (Slim Dunkin, Just Rich Gates & Tay Don) in January 2011
Downsouth Dynasty (JCE X Dirt Gang Mixtape) in October 2011
Just Rich Gates – #Heat (My Squad Deep) in July 2012
Dae Dae & Just Rich Gates – Double Impact in March 2014
Trap America Produced By 808 Mafia in August 2014
Burberry Larry Mixtape Under Jimmy Kang Vice President of Wu-Tang Management and Dragon Trap Z Produced By 808 Mafia in 2015
South Bearolina and Strapped (Lost Squad Tape) in 2016
Just Rich Gates – Do It For Dunk in April 2017
Tony Richtana in 2018
Slime Set Immunity in 2019
Richie Coloumbo 1&2 in 2020
Richie Krueger, Grand Trap Audio, Shoot on Sight, Back from COVID-19, Loyalty Equals Royalty with Skeezy Scott in 2021, and a whole lot more.
Undoubtedly, Just Rich Gates' discography is something to reckon with. He has worked with some of the biggest names in the music industry, including Lil B Based God, Waka Flocka, Gucci Mane, Slim Dunkin, Dae Dae, SirWalt Da Great, King Prez, Big A Prado, Project Pat, La Chat, Crunchy Black, Skippa Da Flippa Migos, Jose Guapo, Johnny Cino, Droop Pop Coke Boys, Dame Luchiano, Diego Landlord, NoRap Charlie, Prospect Penz, A Mafia, Frenchie, Reed Dollaz, Meek Mill, Derez Deshon, 808 Mafia and more.
Just Rich Gates' new singles Stop Hatin and Look Like A Plug already amassed over one million streams on Spotify. The singles also gained over a million views on TikTok and Instagram. Just Rich Gates is about to drop more music from the Tony Richtana series and apply more energy into the music industry as he continues to grow bigger with the label JCE Records. Big Kyle 2100, Jizzle Krueger, Skeezy Scott, and Miss 22 are next up on JCE's artist roster.
Stream Look Like a Plug by Just Rich Gates on YouTube today. For bookings, send an email to [email protected] Connect with Just Rich Gates on Instagram, Twitter, and Facebook.
Media Contact
Company Name: JCE Records
Contact Person: Just Rich Gates
Email: Send Email
Phone: 803-565-2205
Country: United States
Website: https://www.youtube.com/watch?v=PaIojFeDas8