Make Law Firms Efficient and Money Generating Business with Just a Free Call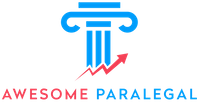 26th January, 2022 – Do you have a law firm? Want to establish it in a manner where it starts building good repute and making handsome money altogether? If yes, Awesome Paralegal, LLC is all set to help you out. It is time to take your staff from average to awesome result-oriented employees.
About Awesome Paralegal, LLC
It is a law firm consulting business that helps the law businesses grow in the right direction so that they can grow their business, stretch their clientage, proven successful results and make more money. The company is based in the U.S. and is located at 100 Springdale Rd – Suite A3. It is owned by Justin L. Scott, Esq.
The Owner
Justin L. Scott, Esq. is not only the owner of Awesome Paralegal, LLC, but also manages the marketing end of the law firm to market his law firm to succeed. In a similar manner, he wants other law companies to grow. This is the reason, he has been in the field, and so far has succeeded in providing the required boost and boom to a number of law firms. Justin is a national speaker and coach as well. He delivers lectures on marketing strategies and coaches the people and law companies about enhancing better practices through proven principles and expertise. His law firm consulting business has gained momentum and raised bigger clientage all over the U.S. and in many parts of the world.
Free Book and Free Consultation
Justin L. Scott, Esq. offers his free book and free consultation at the same time to help the law firms ride on an efficient track, build better systems, hire exceptional talents to join the successful team and make more money (which is the ultimate goal of any business). If you or any law firm is interested in getting his free book or free consultation, the contact details are available at the company's website.
Turn Your Staff into Successful Team Players
When your staff is efficient, skilled and trained, success is bound to come. Opportunities start flowing in your direction. It is time to give your clients the service they expect by letting Awesome Paralegal help turn your employees into successful team players.
Justin L. Scott, Esq.'s law firm gives you:
Employee Retention
Client Conversion
Increased Productivity
The interested law companies may contact Justin's team for a free discovery call. You can also fill out the application form to contact the team
Media Contact
Company Name: Awesome Paralegal, LLC
Contact Person: Justin L. Scott, Esq.
Email: Send Email
Address:100 Springdale Rd – Suite A3
City: Cherry Hill
State: NJ
Country: United States
Website: https://www.awesomeparalegal.com/