Dallas's ultra-popular vegan Mexican restaurant is making their incredible meal kits available nationwide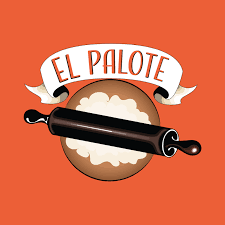 Dallas, TX – November 18, 2020 – Banana bread for breakfast, sandwich for lunch, spaghetti for supper. Since March, many Americans have been staying home and relying on their own recipes. It has been easy to get stuck in the culinary rut of eating the same old boring meal week after week. Take out and delivery are options, but for those who enjoy a vegan lifestyle, the offerings can be limited. El Palote Home of the Original Vegan Taco™, has a new way to bring variety, spice and flavor into your meal planning!
El Palote Panaderia is going national with unique meal kits that recreate their most popular dishes. Available now, the kits, which are perfect for 4-6 people, include options such as a Vegan Tacos + Nachos Combo, Vegan BBQ Sandwich Kit, Vegan Fajitas Taco Kit, Vegan Barbacoa Taco Kit, Vegan Carnitas Taco Kit, Vegan Al Pastor Taco Kit, Vegan Nacho Kit, Vegan Torta Kit and the bestselling Vegan Taco Kit. Each kit comes with everything needed to pull off an amazing Mexican meal in the comfort of your own home.
"One thing everyone talks about when they go on vacation is the amazing food they ate," explains Aaron Arias, the son of El Palote's culinary masters, Aurelio and Lily Arias. "With people staying home and avoiding travel, they're missing out on the discovery of new favorite dishes and restaurants. Now, with our meal kits, anyone, anywhere in America can enjoy a unique meal with authentic Mexican flavors in their own kitchen. There's no chance of messing up a recipe or of not being able to source an ingredient at the local grocery store. The kit comes with absolutely everything needed."
El Palote Panaderia started in 2014 as a home-based door-to-door business and became famous in Dallas in 2015 when they began serving Vegan options on Thursdays. The vegan menu proved so popular that by 2016, the entire El Palote menu went vegan. With thousands of five-star reviews, the move has proved popular with Texans and tourists alike. One recent reviewer, Jose G., declared El Palote "best restaurant in Dallas. Your food has less fat, less cholesterol and less sodium, and it tastes richer."
It's a sentiment that Aaron Arias hears often.
"The reason we're so popular isn't because we're vegan," explains Aaron. "It's because our food is delicious. Whether people are vegan, vegetarian, flexitarian or even if they love meat, they all enjoy the flavors, the spice, and the quality of our tacos, fajitas and nachos."
El Palote Panaderia vegan meal kits are available from www.goldbelly.com/el-palote-panaderia
For more information about El Palote Panaderia, visit www.ElPalote.com.
To connect with El Palote Panaderia on social media, and read what everyone is saying about their amazing food and meal kits, follow them on Facebook at fb.com/elpalotepanaderia and on Instagram @elpalote.vegan
For more information, or to arrange an interview, please contact below.
Media Contact
Company Name: El Palote Panaderia
Contact Person: Aaron Arias
Email: Send Email
Phone: (214) 254-1137
Country: United States
Website: www.goldbelly.com/el-palote-panaderia