Mango Animate Makes Its Business Video Maker the Preferred Marketing Tool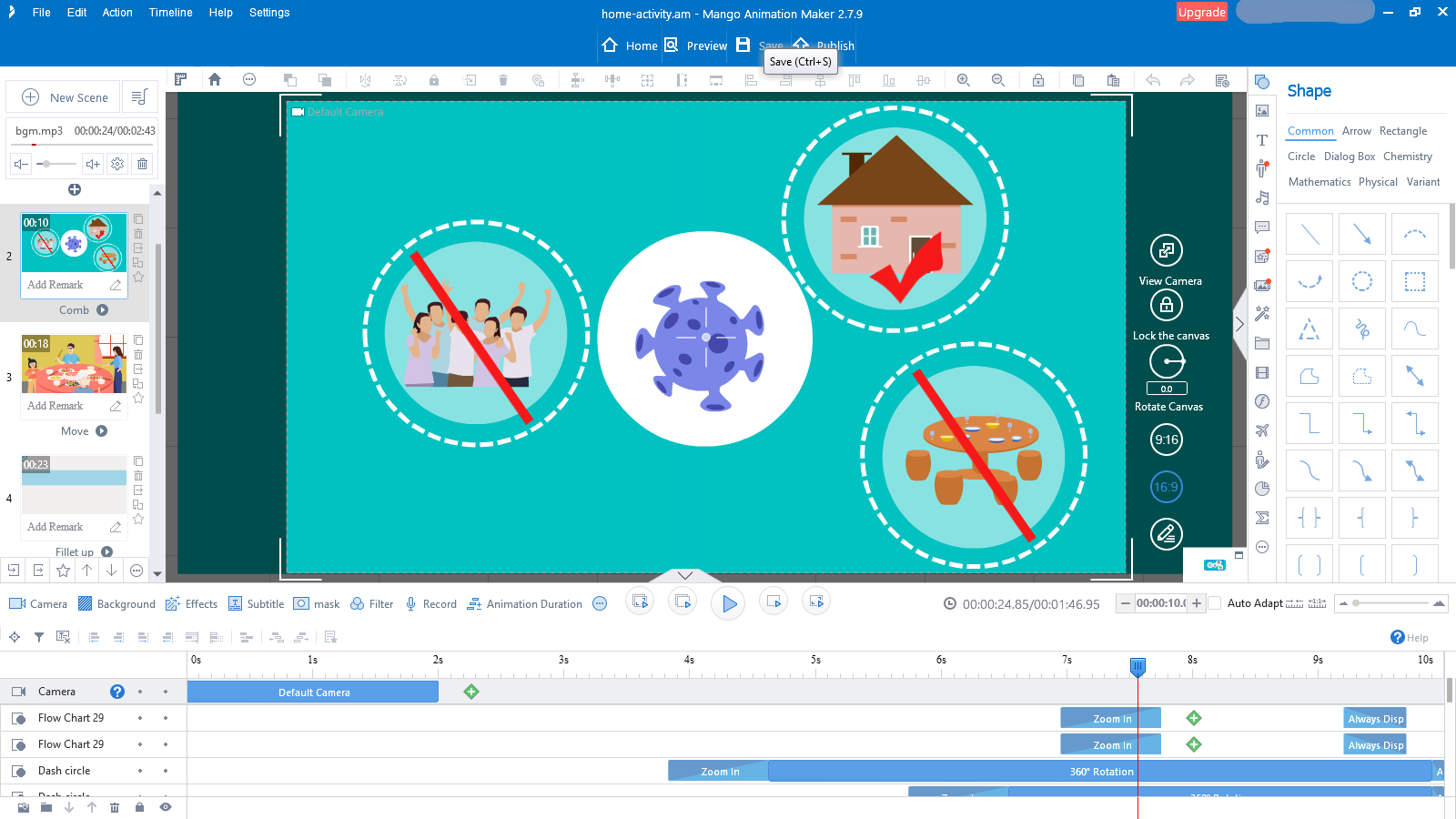 Mango Animation Maker provides intuitive tools for users to create business animation videos in minutes.
This dynamic business video maker from Mango Animate is the missing component of every company's digital marketing strategy.
An animated video is one of the most vital tools in business marketing, especially during COVID-19 lockdown with e-commerce on the rise. Mango Animate has then released a business video maker that is ideal for anyone looking to create animated video advertisements on a budget as the software is more cost-effective than hiring some specialist. This business video maker is even recommended for those who are new to animation, as its vast library of templates will make video creation simple.
"Many businesses are realizing that marketing strategies have turned almost completely digital," says Mango Animate CMO, Ken Glenn. "Mango Animation Maker is one of the best business video makers everyday users can get their hands on in 2020. The simple interface, fully customizable templates, various 3D characters, thousands of free media assets, all have the ability to cater to any industry, and do not require any previous animation experience to yield results."
A captivating animation video has the potential to foster social media buzz around a product or company by providing compelling content that other competitors will lack. Furthermore, having 24/7 access to this business video maker means there is no limit to the number of video presentations they can produce for their businesses. There is no need to regularly hire a professional animator when they have hundreds of templates, assets, captions, and recording capabilities at their disposal through Mango Animate's business video maker.
Mango Animation Maker is a key tool to incorporate into any business model. This business video maker can assist the audience in visualizing their experience with a product or service, which in turn will lead to an increase in conversions. A short, quick and fun animated video created with Mango Animation Maker has the potential to include information such as the location of a business, the services/products provided, prices, and a call to action. Research shows that people prefer to watch concise videos that present all the information they will need, as opposed to scanning through lengthy articles or spending time clicking around on websites.
To download the business video maker for free, please visit Mango Animate.
About Mango Animate
Mango Animate has been providing state-of-the-art animation software for users. The company has garnered millions of satisfied users and continued to provide its premier animation software globally.
Media Contact
Company Name: Mango Animate Software Co., Ltd.
Contact Person: Paul
Email: Send Email
Phone: +86 020-61972665
Address:Room 1003, 10/F, Tower 1, Lippo Centre, 89 Queensway, Admiralty
City: Hong Kong
Country: HongKong
Website: https://mangoanimate.com/