Top 5 Blue Bridesmaid Dresses from Alfabridal
In the choice of bridesmaid dresses, blue is the most common color, and different shades of blue are often chosen by people, whether it is sky blue, navy blue, ocean blue, or royal blue will make your bridesmaids look more elegant and beautiful. If you don't know how to choose a blue bridesmaid dress, you can refer to these top 5 blue bridesmaid dresses from Alfabridal.
Blue is the color of trust, loyalty, and confidence, fitting for the girls who stand by your side (everyday and on your most special day).
Blue bridesmaid dresses never go out of style, so it's no surprise that brides keep opting for blue! Whether you're looking for the navy, royal, dusty, or light blue in a long or short length bridesmaid dresses, or a mix of all of the above, this rounup of blue bridesmaid dresses is sure to make your girl feel blue beautiful!
This is a navy blue chiffon bridesmaid dress with a v neckline and spaghetti straps. Chiffon fabrics are softer and more comfortable. The lacing of the waist can show the line of the waist very well.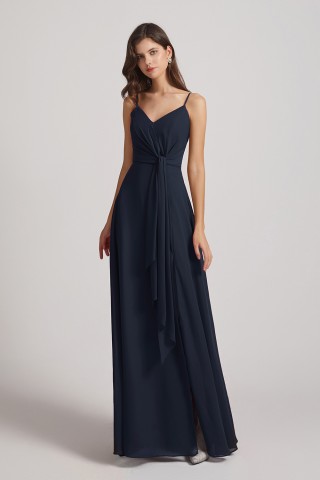 This sequin top bridesmaid dress is in pool, this shade of blue is very bright and vibrant, and paired with sequins will make your bridesmaids stand out in the crowd.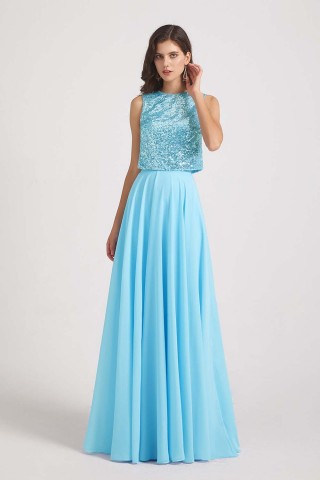 This is a hi-lo ocean blue chiffon bridesmaid gown with ruffles. The V-neck helps elongate the neck. The pleated part of the chest is also a design element.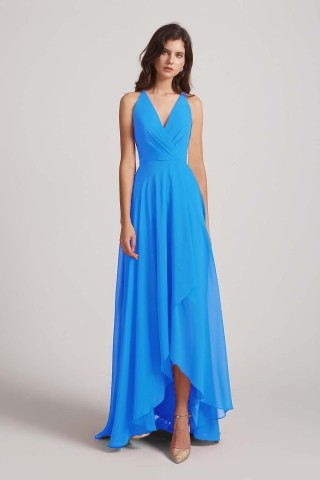 If your wedding is dreamy, then this royal blue tulle bridesmaid dress is indispensable. The off-shoulder design can not only reveal the bridesmaid's clavicle, but the A-shaped style can also make the bridesmaid look slimmer.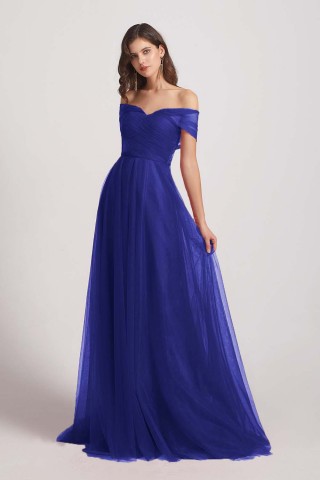 If your wedding is held in autumn and winter, facing colder weather, this navy blue velvet dress will be a better choice, not only the fabric is soft, but also looks nobler.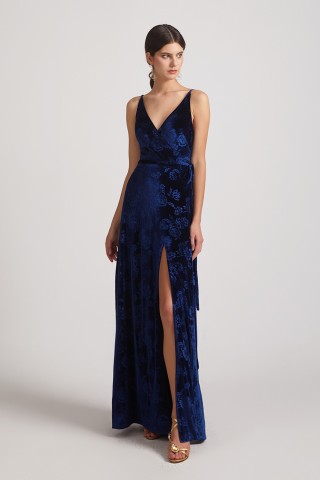 Blue has been an extremely popular wedding color and it continues to be just as popular today! There are many blues to choose from. The colors range from the lightest pale and sky blues to the darkest midnight blue. Which blue is right for you (and your wedding)? Well, it really depends! You must consider the details of your wedding day including the season, time of day, venue, wedding colors, and of course, the bridesmaid dress color. There really is no right or wrong answer but there are certain shades of blue that may be more aesthetically pleasing for your wedding than others, especially when it comes to bridal party wedding photos.
Media Contact
Company Name: Alfabridal
Contact Person: Natalia
Email: Send Email
Phone: +8615506210392
Address:A Building, City Life Plaza
City: Suzhou
State: Mainland
Country: China
Website: alfabridal.com